Dear Bunmi,
I am in my late twenties, a decent looking man with a decent job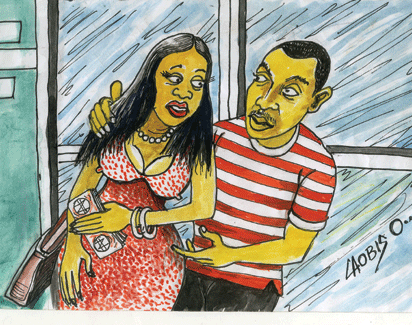 Unfortunately, my experience with girls wants to put me off the dating scene.
They all seem like scheming gold diggers to me. I get a first date with them, but as soon as they learn of what I do and how much I earn, they don't want to know and look bored with the whole thing.
Surely, not all women want multi-millionaires?
Joel, by e-mail. Dear Joel,
It's true there are more than a few gold-diggers out there, but most men I've heard complain of this are using it as an excuse to hide a few obvious mistakes.
First, if you're hunting at venues that are crawling with really sophisticated women, then chatting up some girls at a friendlier surrounding will solve your problem instantly.
Second, what type of girls do you fancy? If you're attracted to a bimbo rather than going for intelligence and personality, I can see why you're having problems.
Finally, think about what you do on the first date. If you're funny, kind attentive and affectionate, I can't see a girl ditching you just because you don't earn enough.
Are you sure the problem is money-grabbling women and not that the women you meet always look bored because you're a bit boring yourself?!