By Gabriel Enogholase
EDO State deputy governor, Dr. Pius Odubu has described the allegation by  those he described as a faceless group that he did not suspend his campaigns in mourning the passage of the Benin monarch Omo N' Oba Erediauwa as a calculated attempt to demonize, disparage and cast aspersion against his person.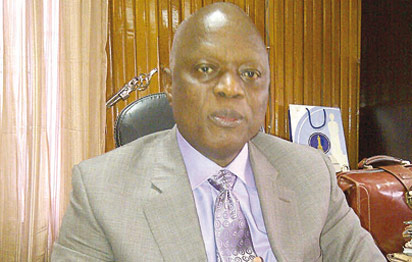 He said that as an illustrious son of Benin, he has tremendous respect for the custom and tradition of his people.
The deputy governor in a statement yesterday in Benin and signed by his Chief Press Secretary, Mr. Kelly Odaro said, "To set the record straight, Dr. Pius Odubu is an ardent respecter of tradition, a superlative loyalist to the traditional institution and its embodiments and cannot and did not defy the declaration of the mourning period for our very revered monarch.
"He was indeed one of the early callers to the Edaiken N'Uselu and among the first to send a condolence message in the electronic media to commiserate with the Royal family."