By Festus Ahon
ASABA—Senator Obaisi Omo-Agege, has stressed the need for the Senate to quickly pass the Sexual Harassment in Tertiary Institutions Bill which is before it.
Omo-Agege representing Delta Central senatorial district in the National Assembly, stated this while moving motion for the second reading of the bill, noting that the bill when passed will help check the menace of sexual harassment of students in Nigerian higher institutions.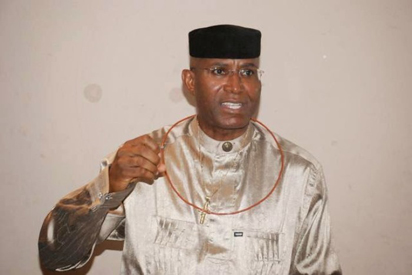 He urged the 8th Senate to as matter of urgency, move to protect the rights of students in tertiary learning environment devoid of sexual harassment.
The Bill which was passed for second reading by the Senate and sent to Committee on Judiciary, Human Rights and Legal Matters for further action is aimed at stopping the species of brazen sexual predatorship being unleashed on students and prospective students.
When passed into law, the Bill will not only check the excesses of predators but also punish them and even those who condone the acts.
Omo-Agege who is the sponsor of the Bill cited instances where students especially females were victimized for refusing sexual overtures of their lecturers and sometimes coerced into yielding against their will just to graduate.
"This 8th Senate will be sending a very strong message that 'enough is enough,' that never again will our students be left at the mercy of the few sexual predators in our tertiary institutions. Nigerian students want us to act, now is the time to strengthen our laws against sexual harassment and compel heads of higher institutions to act to protect the victims.
"By removing mutual consent between a student and lecturers as a defence, this Bill, when enacted into law, will make such as statutory rape or a strict liability offence, thus offering better protection to students and make it easier to prosecute offenders."