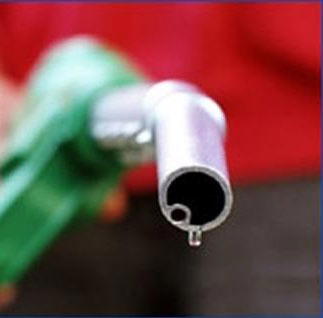 Oil
Crude Oil prices rose yesterday, boosted by supply disruptions in Canada and Nigeria that have knocked out 2.5 million barrels of daily production and temporarily eclipsed concern over high global inventories and a looming surplus of refined products.
Brent crude futures were up 39 cents on the day at $44.02 per barrel while U.S. crude futures were virtually flat at $43.38 per barrel.
Stocks of unwanted crude
In spite of output outages from Canada to Nigeria, oil prices are down by more than 2 per cent so far this week, hampered by worries that even hefty dents to production will have little effect on the growth of stocks of unwanted crude. Weekly data on speculative holdings of crude futures has shown investors are cooling a little toward oil.
"We've seen the market slump 10 per cent from the highs since this (Canada) news came in, which suggests that there are other fish to fry at the moment," Saxo Bank senior manager Ole Hansen said.
"The big reaction to the change in Canada gave an indication that the market has become a bit more focused on selling into rallies…" Oil prices fell on Monday by as much as 3.8 percent at one point, after the wildfire moved away from the oil sounds town of Fort McMurray in the western Canadian province of Alberta.
Outages in Canada, which consultancy Energy Aspects said now totaled 1.6 million barrels per day (bpd), have brought global disruptions to more than 2.5 million bpd since the beginning of the year. This has at least temporarily wiped out a surplus that emerged in mid-2014 and slashed 70 percent off prices before a recovery started early this year.
A series of attacks on Nigeria's oil infrastructure has pushed its output of crude close to a 22-year low, piling pressure on its finances.
"Despite some significant supply disruptions, most notably in Canada, ongoing bearish fundamentals precipitated a modest retracement in prices," Societe Generale said in a weekly note to clients. With plenty of crude available, refiners have produced large volumes of gasoline and diesel, threatening to swamp demand despite the coming U.S. summer driving season.
"Crude cannot go up without support from products, and that support is not there at the moment, and more refineries are coming out of turnarounds so there will be more products and tanks are getting full," said Oystein Berentsen, managing director for crude at Strong Petroleum in Singapore.