By Simon Ebegbulem
BENIN—A chieftain of All Progressives Congress, APC, and Senior Special Assistant, Protocol, to Edo State Government, Chief John Akhigbe, has described as untrue, an allegation by the campaign organisation of the deputy governor of the state, Dr Pius Odubu, that he chased away APC delegates who were meant to meet with the deputy governor at Fugar, Etsako Central Local Government Area of the state.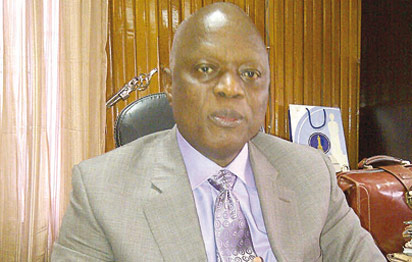 Saying that most of the allegations made by Odubu's campaign organisation were fabricated, he said: "God will expose the lies being told about some of us following the Auchi incident," adding that the police must investigate the allegations made by Odubu's campaign organisation in the interest of the general public.
According to him, "I am not a lunatic that will be chasing people away. I was not even in Fugar when the incident happened as I was in far away Udaba. I was at Udaba attending the burial ceremony of Damien's grandmother. He is the member representing us in the state House of Assembly.
"In fact, I was at Udaba when the deputy governor and even Samson Osagie came for the burial. I was surprised to see my name in the papers that I prevented them from entering the party's secretariat when I am not a party executive. I have no access to the delegates, so I wonder why I will chase away people I have no control over.
"The allegation is just a figment of their imagination. I don't know how somebody who does not have the keys of the secretariat can order the locking up of the secretariat in Fugar. In fact, I saw the deputy governor at Udaba and we greeted. Samson Osagie who alleged that at his press conference sat with me at Udaba and we exchanged pleasantries, so I wonder why they went back to say things that are false against me. That is unfair fair."