By Johnson Omomadia
The name of the Lord is a strong tower. The righteous runs into it and they are saved. Your only sure point of safety in life is in the Lord. No matter the challenges, victories are available to you in His name. I see Him helping you out of that dilemma that has almost drowned you. Don't trust in man, for the arm of flesh will fail you. Like David, refuse to trust in chariots and horses. Pharaoh and others trusted in them but were disappointed. Know that vain is the help of man but through God you shall do valiantly.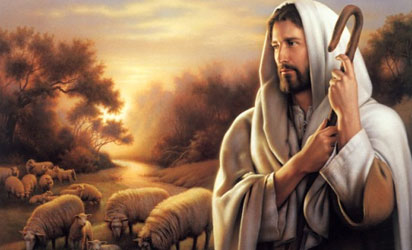 In Isa. 41:10-11, God said, "fear thou not; for I am with thee: be not dismayed; for I am thy God: I will strengthen thee; yea, I will help thee; yea, I will uphold thee with the right hand of righteousness. Behold, all they that were incensed against thee shall be ashamed and confounded: they shall be as nothing; and they that strife with thee shall perish".
If God be for you, who can be against you. Thus, He says to you to fear not because He has not given you the spirit of fear but the Spirit of power, of love and of a sound mind.
Trust God, He cannot lie. Fear has torment and it is the absent of faith. As long as there is fear, there is very little that God can do. Rise above the fear and enter into the strength of God that faileth not. His strength always prevails. The truth of the matter is that His strength is available. He said, not to fear and that He will both strengthen and help you. Surely God is wonderful.
Remember He said that all that is incensed against you shall be put to shame. Now look at what happened to the philistines who came against the Israelites, God's covenant children. In 1 Sam. 7, the philistines as usual came against the Israelites thinking that it was business as usual but this time around, the Israelites called on God through His Prophet Samuel. God's prophet simply told them to make up with God.
When the Israelites obeyed, Samuel cried out to God on their behalf and God heard His intercession and helped the Israelites to defeat the philistines that always defeated them in time past. Please, permit me to say this to you. Sin of any kind does not exalt. It brings shame, defeat, pain, sorrow and sufferings. It shuts the door against the grace of God. It limits and frustrates the potential of a man.
Great destinies have suffered shipwreck because of sin. It is time to repent and turn away from it right now. The only reason why you probably are not walking victoriously might be because of the sin in your life. Satan can't stop a man that is free from sin. Jesus, said to Him, Satan you can find nothing of yours in me.
Imagine for a moment. The only reason why the Israelites were suffering in the hands of the philistines was because they had sin against God. Thus, sin must be hated with all of your being and at all cost. Their sin shut the door against God's help. Make up with God right now and you shall surely receive the help of God. The scripture says, "and as Samuel was offering up the burnt offering, the philistines drew near to battle against Israel: but the Lord thunder on that day upon the philistines, and discomfited them; and they were smitten before Israel.
And the men of Israel went out of Mizpeh, and pursued the philistines, and smote them, until they came under Bethcar. Then Samuel took a stone and set it between Mizpeh and Shen and called the name of it Ebenezer, saying, hitherto hath the Lord helped us "(1 Sam 7: 10-12). You can see that the moment they made up with God, God turned the table against their enemies.
The Israelites were greatly helped by God and their enemies were put to shame. The scripture went further to say that the children of Israel recovered all that their enemies had taken from them. Return back to God and the God that helped the Israelites to defeat their enemies and to recover what their enemies had stolen will also help you mightily and you shall recover your blessings. Know that God is not a respecter of persons. What He did for one He can do for another and much more. God help you and help our great nation Nigeria.
Have you given your life to Jesus? If not, please pray this prayer. Father, I come to you as I am. I invite Jesus into my life to be my personal Lord and Saviour. Wash me cleanse with the blood of Jesus and empower me with the power of your Holy Spirit. Thank you Father for saving my soul and making me your child.