By Omoh Gabriel
Last week Wednesday, the European Union (EU) was quoted as asking Nigeria government to increase export of agricultural produces like rubber, cocoa and palm oil to the EU countries. The Head of EU Delegation to Nigeria and ECOWAS, Mr Michel Arrion, said this at a press conference on commemorate the 40 years of EU-Nigeria partnership in Abuja. Arrion said there were potential exports, which Nigeria could develop in commercial quantities, lamenting that such exports to the EU were currently in low quantities.
Ordinarily, the EU head of delegation call is a welcome development but deep down it is an insult to the people of Nigeria for him at this time to call for a continued export of primary commodities to the EU.
For over 40 years, Nigeria and Africa countries have been exporting primary commodities to Europe to feed their factories and in return bring back the processed product at higher prices. They have not thought of helping to transfer technology to Nigerians to enable the country  process and add value to the agricultural produce in order to sell at higher prices.
Perhaps the call is coming as a result of the fear that Nigeria is looking more to Chinese technology and developing a higher trading relationship. The Union has every cause to worry because its traditional source of cheap raw material is being threatened by the growing trading relation between Nigeria and China.
All along and in the last forty years as it claims, the Union has not considered it necessary to set up local processing plants in Nigeria to process agricultural produce to either semi processed or finished products that could command higher value in their home countries. Even when Nigerian businesses struggle to set up such processing plants they are denied access to European market in the name of quality.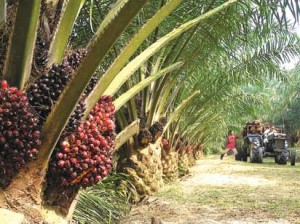 It is quite unfortunate that it is at this time that the present government is trying to refocus the economy that the EU is asking Nigeria to concentrate in producing and exporting primary commodity to Europe.
In the opinion of the EU "There are potential exports like rubber for instance for tiles that Nigeria could certainly develop. We will be delighted to import and to buy more rubber from Nigeria; the problem is that the production is very small. We will be delighted to buy more cocoa from Nigeria. We are buying most of our cocoa from Ivory Coast and Ghana, while not from Nigeria?" he said.
Is the EU a true friend of Nigeria? Knowing that the current economic crisis the nation is facing arose from the collapse of commodity prices in the global market, the EU is still urging Nigeria to continue to export primary commodities to it without adding value to them. The government must be wary of such advice and take the necessary measures to ensure that no commodity is exported from Nigeria without value addition in the near future.
The current Federal government's policy on agriculture should be comprehensive enough to embrace the entire value chain in each of the commodities it intends to develop fully. The European Union knows too well that in the last ten to fifteen years nearly half of the country agricultural produce are wasted as a result of lack of storage facilities and processing capability. It has not one day attempt to offer a solution.
In recent years farmers in the northern part of the country had suffered losses of tones of tomatoes as result of lack of processing facilities. In recent months thanks to brave Nigerian business men like Dangote and the rest that have to set up tomatoes processing plants to help arrest the continued influx of processed tomatoes that were being dumped into the Nigeria market.
Time has come for Nigeria to seek home grown solution to its economic problems. In the case of cocoa while the majority of cocoa is exported as beans, the processing of other cocoa-derived products also takes place in Nigeria. Cocoa processing consists in the conversion of beans into cocoa butter and cocoa powder, two intermediary products and such conversion is operated by grinders (or converters).
The quantity of butter obtained from the beans depends on the fat content of the beans, while powder is normally considered as a by-product of processing, as shells and paste. Butter and powder are subsequently recombined in different shares to obtain chocolate, with the addition mainly of milk and sugar. Cocoa powder is also used as a component in other confectionary products. Instead of setting up chocolate factories in Nigeria, European firms prefer to import the beans into Europe at cheapgate farm prices and processed same into finished products as chocolate, cocoa beverage etc that are sold at higher prices as imported items into Nigeria
Although Nigeria has the capacity to process locally some quantities of other cocoa-derived products, such as butter, the local product is often tagged of a low quality when exported by European firms in order to discourage local production.
Nigeria does not need the EU to remind it that it has a lot of possibilities in agricultural products. Nigerians are aware of the potentials. What Nigeria need are true friends that will help it convert the known potentials to realities that will generate employment opportunities to the teaming population. Nigeria has had enough of good wishes, it needs fresh ideas not the same old diplomatic talk with tongue in check.