By Adekunle Adekoya,  General Editor
THE way things are today, it is very difficult to believe that Nigeria actually produced scholars and professionals of international renown — Wole Soyinka, Chinua Achebe, BIC Ijomah, ABC Nwosu, Francis Idachaba, Adebola Ashiru, Timothy Akinola Aguda, Philip Emeagwali, Shehu Othman, Abdullahi Mahadi, Attahiru Jega, Ladipo Adamolekun, Cyril Onwumechili, Akin Adesola — the list is endless.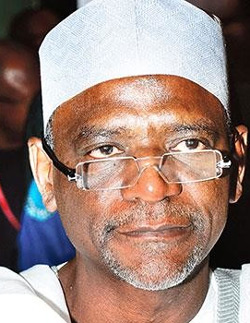 The present state of education in Nigeria recently came up for discussion at the launch of a book both in Lagos and Abuja. The book, I Remember, is the autobiography of a scholar of renown, Professor Ladipo Adamolekun. At the launch of the book in Lagos, Chairman of Safari Books, publishers of the book, Chief Joop Berkhout, called for a total overhaul of the education system.
His words: "When I came here in 1966, primary six pupils' vocabulary content was 1,500 words; they were able to read and write, do arithmetic and were employable. Upper standard was used in primary six; today it is used at ordinary level….We require a complete overhaul of the entire education system."
To Berkhout, standards have fallen.
But a professor who is vice-chancellor of the Federal University of Technology, Minna, Professor Musbau Adewumi Akanji differs; he is of the opinion that standards have not fallen, but expectations of Nigerians about output from the system has risen. His words:  " I can categorically tell you that the standard in Nigeria has not fallen and it is not falling. My observation is that the expectation of everybody in the country is very high and rising and this is why it appears to some people that the standard is falling," he declared.
Akanji's position, juxtaposed with Berkhout's, is emblematic of the situation of education in Nigeria — there exists a situation whereby key stakeholders are finding it difficult to agree that there is a problem.
Current experience in the Nigerian education sector indicates confusion. Millions of parents are not even sure which system the nation is operating; what parents try to do is get their children and wards through primary and secondary schools, and thereafter, into a university or a polytechnic. The children in turn graduate, answer call-up in the NYSC, and return home, unemployable and remain for years without jobs. Until 1982, the nation operated a 6-5-2-3/6-5-4 system of education. This implies six years of primary, five of secondary, two at advanced level or sixth form, and three of university education, or skipping the sixth form, four years of university education. The system was replaced with the 6-3-3-4, which effectively split the secondary tier into three years each of junior secondary and senior secondary, SS. The idea was that those who could not go on to SS would go further to attend technical colleges and vocational schools. It is at this level the system seems to have derailed as almost all the nation's technical schools are moribund as they could not attract enough enrollment to justify their budgets.
The Obasanjo administration between 1999-2007 moved to remedy the situation by introducing a 9-3-4 system, whereby a child spends nine years to acquire basic education (incorporating six years of primary and three years of junior secondary), and moves on thereafter. But again, poor implementation has dogged this policy as the 6-3-3-4 system seems to have gained more traction.
Apart from systemic issues such as these, problems of what should be taught are equally telling. It is not exactly known how it happened, but suddenly, parents realised that schools are no longer teaching History, Geography, and many indigenous languages, like Yoruba. The result has been that the nation has raised a generation of people who have no memory of where they were coming from, and by extension, where they should be going since they were not taught history.
Coming in last year, President Muhammadu Buhari appointed Mallam Adamu Adamu as Education Minister, and in the last few months, a fresh controversy has erupted around the teaching of Religious Knowledge. Thus the entire teaching-learning sector seems to be hopping from one crisis to another. In the midst of all these, one thing is clear: Nigerians, by the educational system, are not being trained for Nigeria of  tomorrow. That is a challenge the government of the day must deal with