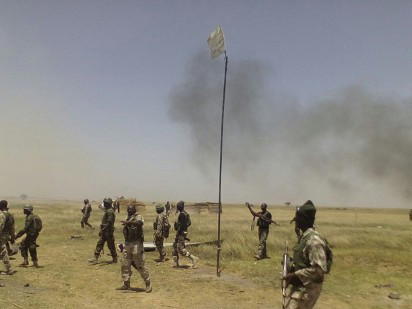 By Ndahi Marama
Lake Chad Research Institute, LCRI, Maiduguri, Borno State, has said the activities of the Boko Haram insurgents stalled the cultivation of over 400 hectares of wheat in Marte Local Government Area and some parts of the north east.
Executive Director LCRI, Dr. Oluwasina Olabanji, lamented that the activities of the terrorists and other security challenges that displaced many families from their communities, hindered cultivation in the last five years.
He spoke at the 2016 Annual In-House Review Meeting and the North East Zonal Research Extension Farmer Input Linkage System (REFILS) 3-Day)
The Executive Director said however, despite the security challenges and the paucity of funds, the institute was able to make appreciable progress in research efforts with the release of two rain fed wheat varieties, LACRIWHIT-7 (Reyna 15) and LACRIWHIT-8 (Crow 'S'.) that had potential yields of 3.5 to 4.0t/ha which are adaptable to the highlands of Mambila, Jos and Obudu plateaux.
According to him, the institute had so far released five improved millet and six wheat varieties with same potentials to enable the country achieve its 50% 2017 wheat needs of from 100,000 metric tones to about 1.5 million metric tones .