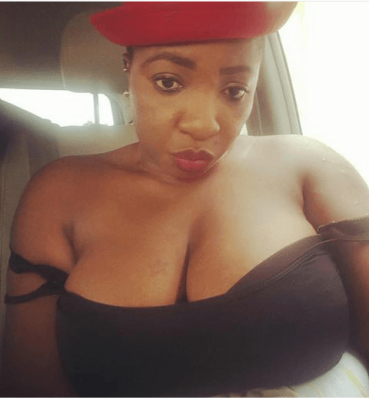 Beautiful and curvaceous Nollywood actress and singer, Anita Joseph renowned for her controversial nature is back in the news. This time around she posted a photo which featured her displaying her boobs on her Instagram page.
Anita isn't just a girl that would get up close and personal with you without some emotions running wild – real wild! Unlike most women who are blessed with either the front or back, Anita has both in abundance and when she isn't throwing them at you, you feel they somehow reaching out to you anyways.
No doubt Anita Joseph has her share of sensual collection of suggestively sensual pictures. This one may just be one of those that will go on the top of her drawer.