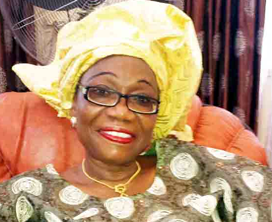 Iyabo Anisulowo
By Daud Olatunji
ABEOKUTA—The Commissioner of Police in Ogun State, Abdulmajid Ali, yesterday, disclosed that the command has transferred suspected kingpins that masterminded the abduction of the former Minister of State for Education, Senator Iyabo Anisulowo, to the Force Headquarters, Abuja.
Abdulmajid Ali disclosed this in a meeting with the Police Community Relations Committee, Ogun State chapter, in Ibara, Abeokuta.
Ali also said three other suspects, who were members of staff of the former minister, were still undergoing interrogation at the state command, to ascertain their level of involvement in the abduction saga.