By Peter Osalor
For Nigeria's and Africa's women, youth, rural populations, the urban poor, the underemployed and unemployed, the current economic realities offer no hope for a change in their circumstances. Mass poverty is endemic across the continent, and shows no signs of waning.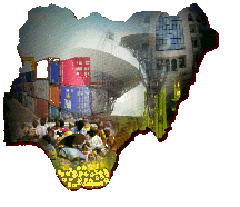 Most of Africa's 54 countries are consistently listed among the low and low-medium human development societies. What is required to transform this situation is a radical break from the past.
What is required is an entrepreneurial revolution devoted to providing goods and services that take advantage of the large domestic and regional markets and opportunities of a globalised economy. But this will not happen by wishful thinking. It requires a profound shift in individual mind-sets and a fundamental reorganisation of government policies and practices.
It will not happen overnight, but it can happen. Pursuing such a revolution, practical, directed steps can be taken immediately to encourage the entrepreneurial vision, talents and efforts of Nigeria's, and Africa's populations. The entrepreneurial revolution is key to poverty alleviation. Such a revolution holds out a realistic hope for the future of Africa's 1 billion people.
Entrepreneurship is the surest way for a nation to meet those goals and to develop prosperity for the greatest number of people. In fact, government activities should focus on supporting entrepreneurship not just to meet these measurable targets, but to unlock people's mind- set, to allow innovation to take place and to enable people to exercise their talents.
In all people, you find different kinds of talents, and entrepreneurship is about harnessing those talents, and making sure that it takes people to another level in their personal development. So, it is important for government to develop the private sector and to create an environment that enables entrepreneurs to flourish. We are focused on lowering the costs of electricity, providing access to finance, building roads, and training managers.
Change has to start in the mind. And that is what we have been working on over time. Once the mind gets correct, the rest becomes simple. This entrepreneurial mind-set must inform our actions whether we are in the private sector, government, or civil society. This mind-set must inspire our entrepreneurs to aim ever higher. It must compel our civil servants to reinvent government. It must encourage our civil society to work for the greater good. Ultimately, this mind-set holds the key to our prosperity, our development, and our future.
Entrepreneur and government working together in public- private partnerships to pursue economic opportunities is the essence of the entrepreneurial revolution. The entrepreneur in his entrepreneurial activities can bring about increase in production and create employment, income and facilitate rapid growth of micro, small, medium, and large scale enterprise to reduce poverty and hunger among the people.
The World Bank's country partnership strategy (CPS) for Nigeria out lines basic requirements for sustainable growth: -Improving governance, Maintaining non- oil growth, and promoting human development. The World Bank's CPS and Nigeria's NEEDS strategies serve as a summary of key initiative that government must focus on in order to drive a sustainable entrepreneurial revolution. These initiatives include:
Creating a collective socio-economic atmosphere that encourages entrepreneurial development to its fullest and widest capability. This includes tackling infrastructure deficits (in roads, power, and communication) that elevate the cost of doing business and mortality rates.
Addressing systemic imbalances in terms of policy design and implementation, together with effective measures against institutional corruption.
Re-calibrating the education system to concentrate on business administration, vocational and practical skills development training.
Enhancing tax relief and access to venture capital for small business operations by means of promoting lending through equity instead of debt.
Increasing co-operation among the government, private sector and aid agencies as a means of creating a mass base of viable enterprises.