The Department of Petroleum Resources (DPR) in Bayelsa has sanctioned 16 filling stations in the state for engaging in various sharp practices.
Mr Asuquo Antai, Operations Controller of DPR in Bayelsa, told the News Agency of Nigeria (NAN) in Yenagoa on Sunday that the marketers were sanctioned for overpricing, underdispensing and product diversion.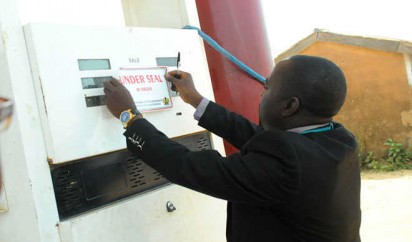 Antai said the affected marketers were made to pay huge fines into government coffers, as well as sign an undertaking not to indulge in the practices again.
"The sharp practices we have observed are overpricing – selling above the approved pump price; under- dispensing and thirdly, diversion of products sent to them to other places.
"We have sanctioned quite a lot of retail outlets over sharp practices in the last few days.
"We have actually sanctioned 16 marketers; they were made to pay fines of various sums and sign undertaking,'' Antai said
He, however, said that because of intensified monitoring and sanctions, the DPR had reduced the diversion by marketers to the barest minimum.
Antai also said that as part of activities put in place to check sharp practices in the state, the DPR had decided to publicise all allocated petrol products from government source.
He said that DPR had decided to publicise all allocated petrol products from government source such as the Pipelines and Products Marketing Company.
The official said the development would enable the DPR to track the product movement.
"If they say between 30,000 and 33,000 litres have been sent to a particular station, we will ascertain if those product quantities actually arrive that station.
"If we ascertain arrival, we find out if the marketers selling without hoarding, without under dispensing and selling at the approved price.
"That is what we have been monitoring and are still monitoring. Our staff have been divided into two teams and they are all over the place on surveillance.
"We want to appeal to Bayelsa people to keep an eye on all the stations.
"We will announce product arrival on the television and radio to know the quantity of product that arrives at different filling stations.
"So, if the people observe any sharp practices, they call us to intervene; our numbers are published on DPR website," Antai added.