By Gloria Adokwu
CUSTOMERS of Ikeja Electricity Distribution Company, Ikeja DISCO, yesterday decried perceived  poor service delivery by the company despite crazy bills, among others, and threatened to begin massive protest against Ikeja DISCO today.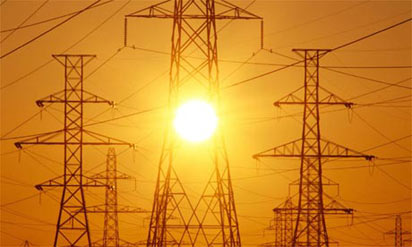 Operating on the platform of Citizens Access to Electricity Initiatives, CAEI, they equally called on the Federal Government to take immediate steps to review the privatization in the power sector with a view to correcting associated problems for a better service to the citizens and rapid economic development of the country.
CAEI listed the problems associated with electricity supply by Ikeja DISCO to include "Estimated billings of customers without meter, Non-reading of functional meters, faulty transformers and breakers, rickety distribution network, poor relationship with customers, lack of expansion/over loading of feeder pillars, non-provision of safety material on fault clearing, poor remuneration of staff, unfriendly attitude with labour, Lack of prompt response to fault finding/clearing, lack of investment in the sector."
In a statement by Abdulsalm Aliu Fashola, CAEI noted that "as a result of the above findings, our organization wrote letters to the management of electricity companies that were in charge of Lagos and Ogun states. Unfortunately there was no response to all our various communication by these companies. All further effort's put in place by this body to carry out the mandate of our organization which is to address issues bothering on access to electricity has always been frustrated by these companies."
"We hereby use this op opportunity to call on Nigerians, informal sectors to join hands with
this organization and, a collaboration of civil society groups to express our feelings about
the poor quality of supply delivered to the public by lKEDC; war against outrageous/ estimated billings, lack of regard for safety standards, anti labour policies, lack of prompt response to fault clearing, ill treatment of Nigerians in the name of privatization and devilish exploitation of the poor masses."
The statement noted that the registration of organization in October last year, it started with some pilot schemes in Lagos and Ogun states where members visited communities that had problems with electricity supply.
It said it was after the visits that it came to the conclusion that "while Nigerians wallow in deprivation of Electricity, thus increasing the rate of poverty and lowering the quality of life of Nigerians, this organization owes Nigerians a responsibility which is to demand for their right of accessibility to electricity. Having critically reviewed the situations in all the companies under reference within the area under reference, we have come to a conclusion that the above situation is predominant in Ikeja Electricity DC. Therefore, this body has decided to start our campaign against lKEDC on Monday, 18th April, 2016.