Bar operators in Asaba, the Delta capital, say they are experiencing low patronage, with few customers visiting their joints in the past two months.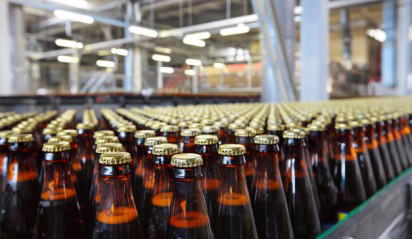 The operators who spoke with the News Agency of Nigeria (NAN) in Asaba on Sunday said that the situation had become worse with the lingering fuel crisis in the state.
Mr Joe Davis, the Sales Manager of Y2K, a popular drinking spot along DBS Road, said that business was no longer as usual.
"In the past, this place was always filled with customers between 4pm and 11pm every day, but in the last two months, the situation has changed, he said.
. The Manager of another joint called 'Naira and Kobo', Mr Wilson Opeyemi, said, "business has been very dull in the past few months due to the present economic realities in the country.
"At times, we had to call few of our customers, just to remind them that we are still there, but what you hear is that `the situation is critical.' ", he said.
Mrs Grace Azuka, a wine dealer along Anwai Road, said that the volume of sales had been very lpw this period when the business was supposed to be booming.
"The peak season of our business is usually between November and May. This is when most people usually fix their events.
"The volume of sales is so poor that in a full week we are not be able to make any tangible profit,'' she said.
Meanwhile some residents have attributed the situation to the need for people to cut down on some expenses considered not so necessary and accord priority to some others.
A civil servant, Mr Efe Igho said, "this is not the time to patronize beer palours because the situation is critical.
"These days, I prefer to give money I spend on drinks to my wife to augment the money set aside for feeding," he added.
NAN reports that despite the low patronage being experienced at drinking places, the prices of alcoholic drinks have increased.
A bottle of Life brand of beer now sells for N200 as against N150, while a bottle of Heineken beer, formerly sold for N300, now sells for N400 in the drinking places visited.
A bottle of Star beer is now sells for N300 as against the N200 sold few months ago.