By Demola Akinyemi
ILORIN—Chairman, Kwara State council of traditional rulers and the Emir of Ilorin, Alhaji Ibrahim Sulu-Gambari, yesterday warned the federal government to take serious steps to curtail   the rising activities of herdsmen across the country, saying their activities were threatening existence of Nigeria as an entity.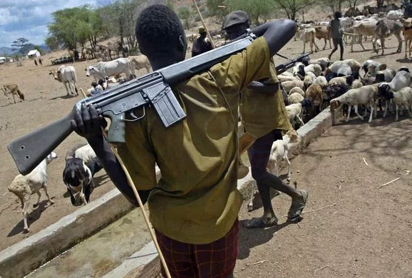 Speaking when the Vice President Yemi Osinbajo, visited him in his palace, during the foundation laying ceremony of KAM integrated steel project, the Emir insisted that the government should be serious in dealing with the incessant security issue.
The emir, who spoke on the increasing cases of herdsmen attacks in most parts of the country, said it was imperative for government to deal with the menace before it degenerated to a repeat of Boko Haram menace.
According to him, "People get it wrong when they describe the rampaging and destructive herdsmen as Fulani herdsmen. They are not Fulani. They are wanders and migrants, people moving from place to place and going everywhere. They are here to destroy Nigeria entity. So, it behooves on the government to be more serious on the issue so that it does not become another Boko Haram on our hands."
Earlier, Professor Osibajo said coming to Ilorin was homecoming for him and commended the support received in Kwara State during the campaigns that brought in the present administration.
He added that the present administration would not relent in its efforts until all the electioneering campaigns were delivered to the people.