The Trade Union Congress of Nigeria, TUC, on Tuesday said that the purchase of 108 Toyota Land Cruiser jeeps by Senators was a clear sign that they do not mean well for the country and have lost touch with reality.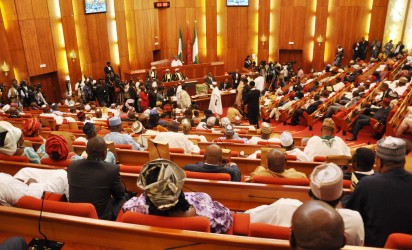 TUC in a statement signed by its President, Bobboi Bala Kaigama and Ag. Secretary General, Simeso Amachree, described as insensitive the decision of the senators to acquire the Land Cruiser jeeps after collecting car loans less than one year ago.
The Congress said the act was that of criminality, especially after collecting loans for the same purpose and expressed concern that the senators are not disturbed by President Muhammadu Buhari's efforts to revamp the economy.
The statement said: "Where did such idea emanate from at a time the country is bleeding from all sides and seriously gasping for breath? This is obviously a pointer to the fact that our Senators mean no well for the country. They have lost touch with the plight of the people that voted for them.
"Our politicians and their tradition of reaping where they did not sow. What would our Senators say they have achieved in the last one year? It is morally wrong and shameful for the Senate of the Federal Republic to attach so much importance to infinitesimal things like cars and houses at a time their counterparts elsewhere are making good laws and transforming lives.
"We do not know of any lawmaker both in the Red and Green Chamber that had not got cars before they came to the National Assembly. Some have even been in the senate now for 12 years after serving as governors and lawmakers in their respective states.
"Where lies the conscience of our Senators? How come they are not disturbed by the efforts of our president to revamp the economy? We are not going to let all these forces frustrate the effort of the Federal Government again, not any more.
"We want the Senate to immediately furnish Nigerians and the world how they got money for the purchase of these cars without appropriation. We view as demeaning and laughable the explanation by Senate spokesperson, Aliyu Sabi."