By Ochuko Akuopha
OLEH—COMMUNITY Development Advocacy Foundation, CODAF, a non-governmental organisation, has condemned Shell Petroleum Development Company, SPDC, for transferring some of its facilities to Nigeria Petroleum Development Company, NPDC, without addressing issues of gas flaring and decades of environmental degradation in oil bearing communities where it had operated.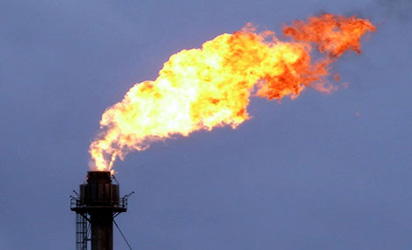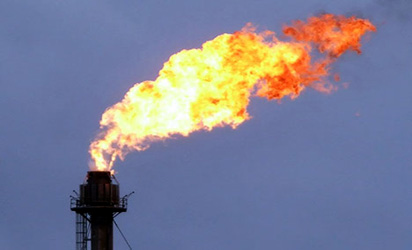 Speaking at an advocacy meeting with women of Uzere community, Isoko South Local Government Area, Delta State, Executive Director of CODAF, Mr. Richard Benin, however, told NDPC to accept responsibility for the lingering problems allegedly created by SPDC in the host communities.
Benin, who spoke on "Addressing the Health Impact Associated with Food Processing Around Gas Flare Sites Among Rural Women in the Niger Delta region," noted that women and their farm produce were being exposed to gas flares on a daily basis, adding, "This activity impacts on their health negatively and also poisons their food.
"There is hardship in the communities because of poor agricultural yields as a result of soil infertility arising from the gas flaring activities."
Speaking on behalf of Uzere women, Mrs. Justina Bishop said: "We have been victimized by gas flaring and the activities of SPDC generally."
The oil company has succeeded in using its divide and rule tactics to cause division in our community. We have complained before that we cannot live with the fire.
"Our women are prone to different ailments, most especially those that dry their food items around the gas flare sites, when they return from the site they suffer depression, respiratory illness and high blood pressure."