By Emma Amaize, Regional Editor, South-South
THE story before now was that Delta State Governor, Senator Ifeanyi Okowa and his predecessor, Dr. Emmanuel Uduaghan, were at daggers drawn, presumably because of what transpired between them prior to the nomination of the former as Peoples Democratic Party, PDP, governorship candidate for the April 2015 governorship polls. Since Okowa entered office, various interests have promoted the atmosphere of warfare between them, including that the incumbent governor was dismantling everything associated with his precursor and grueling his lieutenants.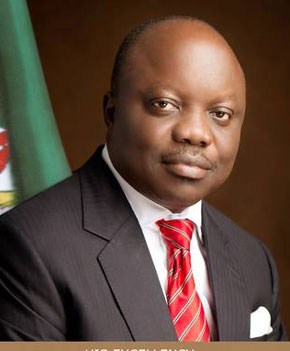 There were talks about the governor's scathing comment on the debt profile he inherited from Uduaghan, purported accusation of profligacy on the Asaba International Airport, Asaba, and all that, but Okowa, penultimate Tuesday, during his first interaction with journalists since he assumed office, May 29, 2015, counteracted the pervasive perception.
It was clear whether he anticipated the inquiry, but when a reporter nimbly raised the matter that there was a dispute between him and Uduaghan, which necessitated ex-governor James Ibori to summon them to London to untangle the problem, he unbuttoned his feelings.
Debts profile
Earlier on June 25 when he addressed the state Legislature, Okowa had complained about the financial position of the state, saying he inherited over N636 billion debts, including contractual obligations to contend with in the next three years. "A total monthly deduction of N4.60 billion will be made from our FAAC receipts with effect from this June through to March 2017, and thereafter N1.098 billion monthly until September 2018.
''This leaves us with a balance of N3.4 billion assuming the FAAC allocation stays at N8.03 billion. "The receipt from Internally Generated Revenue, IGR, is about N2.0 billion monthly, after deducting cost of collection. "The implication of the above scenario is that the funds available to run the state is N5.40 billion monthly in the next two years, except there is a significant rise in oil receipts and therefore FAAC earnings, as well as our IGR, " he stated.
His words, "Unfortunately, the available fund of N5.40 billion is insufficient to offset our monthly wage bill, let alone fund overhead costs or for government to embark on capital projects. The state workforce as at May 28, 2015 stood at over 60,000 persons with a monthly personnel cost of N7,437,940,015.38 inclusive of the N678m state government's support to local government councils for the payment of primary school teachers' salaries."
Critics construed the N636 billion debts as an indictment and attack on Uduaghan and challenged him to probe Uduaghan or at least hand over the matter to the Economic and Financial Crimes Commission, EFCC.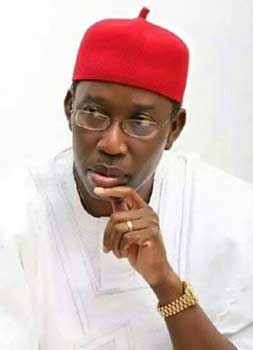 Putting the records straight
However, speaking seven months after, Okowa, who wondered how far detractors could go, clarified: "There was debt in terms of quantum of cash and there were debts that were also there because of contractual agreements that the state had entered into. That actually is still the situation, we have had to restructure the physical debt, which was over a N100 billion, it has been restructured largely."
"I think about N60 billion has been restructured in terms of physical debts but unfortunately we have not been able to have any success yet in restructuring the money borrowed on bond. That is the N50 billion bond that was floated and we are still in the process of having to pay high monthly rate for the bond which is in the range of N1.98 billion million monthly to service the bond and that will continue till the year 2018."
"We have restructured the other one and even with the restructuring, we have to pay about N919 million monthly and that will go on for several years. It is restructured over 20 years, there is nothing hidden, so you can see for yourself. Now, with other issues, we are still paying about N2.90billon in servicing existing debts that is available, and that is a lot of challenge now that the revenues have gone low," he said.
Asaba Airport runway contract not inflated
The other area where critics expected Okowa's hammer to descend on Uduaghan is the handling of Asaba Airport, particularly the cost of rebuilding the runway after the unfortunate downgrading of the airport, which preceded his assumption of office. The talk in town is that the both the airport project and the new runway contract were inflated. He responded: "What we are doing now is to get the runway totally reconstructed in a manner that it will accommodate all sizes of aircraft. I can only comment on what we have now, that contract is a little over N5 billion and that contract was awarded before I came in."
"It was awarded sometime in May, last year, but we have also tested the figure and we know that the NCAA actually gave the consultant, who did the costing to the Delta State Government and it falls within acceptable values. Sometimes, you may not just compare our airports and the size of money we have spent to other airports. That airport, as it is before now, the runway was about 60 meters wide; I am not aware of too many airports all over the country that are up to 60 meters wide, even all over the world," he said.
According to him, "So the initial problem was an over construction and in that process, we lost some value because the runway construction was not properly done. However, this current runway is been reconstructed in such a manner that it brings it into a very functional and a dependable state."
Reservation
His only worry was that the current site of the airport, which in his opinion made the cost more expensive, especially as government had to spend billions of naira to bring down hills for clearer vision. His words: "So if we had chosen a different site, we would not have gone through the level of expenditure that we are going through…"
Friends forever
On the alleged feud between him and Uduaghan, he said he was at a loss the disagreement that Ibori had to settle between him and Uduaghan, saying both of them were friends and remain great friends. Okowa, who served as Secretary to the State Government, SSG, in Uduaghan administration before he became Senator said the rift between him and Uduaghan was only in the mind of those imagining it.
His words: "Reconciliation between Okowa and Uduaghan; this is very funny. In the first instance, I do not have any problem with former Governor Uduaghan. Uduaghan is my friend, he has been my friend, we have been in this state together since 1998 before we came into government and you people know it." "We have been friends and we will remain friends. We may have had our differences before the primaries but after the primaries, you saw us work together in the elections and we have remained so.
"He calls me regularly; he offers me the advice that he can. Like even yesterday (last Tuesday), he called me and we talked. Therefore, there was no question of a difference between us that would warrant anybody going to London to our former Governor Ibori to reconcile us. You see, these are some of the very terrible rumors peddled around," he said.
The governor added: "That is why I have always made an appeal that there was need to crosscheck whatever is going on. You are aware he visited me at the Lodge. If there is any issue between a man and a man, you can talk to us but the real thing is that there is no issue between both of us, none. When he came in, it was to offer advice. The wife had visited me twice in the Government House. Therefore, we have had no issues not to talk of somebody setting out to reconcile us. That is the truth."