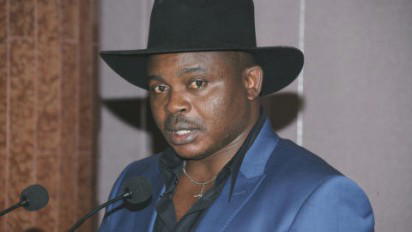 By Samuel Oyadongha & Grace Udofia
Niger Delta ex-militant leader, Ebikamowei Victor Ben, alias Boyloaf, has warned politicians to steer clear of the Presidential Amnesty Programme, which he described as a security package aimed at restoring peace and stability to the area.
Boyloaf, in a statement in Abuja, said that any attempt by those he described as selfish and greedy politicians to hijack the amnesty programme from Special Adviser to the President on Niger Delta, Gen. Paul Boroh (redt), would trigger another round of avoidable crisis in the region.
Similarly, ex-militant leaders, speaking, yesterday in Yenagoa, Bayelsa State, under the aegis of Leadership, Peace and Cultural Development Initiatives, LPCDI, have cautioned politicians involved in the alleged plot to unseat Gen. Boroh (retd) to leave him alone and allow the practical development of the region to succeed.
LPCDI, through its National Coordinator, Pastor Reuben Wilson, said that the claims against the Amnesty Office were not true, adding that they were sponsored by some persons from the region.
He said that though politicians have the right to play politics relating to issues of party offices, the recent incursion of some self styled politicians through fictitious petitions and claims against the Amnesty Office under Gen. Boroh was provocative and capable of disrupting the smooth running of the welfare policies to the ex- agitators and also scuttle the development policies of President Muhammadu Buhari for the region.
Continuing, Boyloaf  said  he was concerned about subterranean moves being made by some politicians to destabilise the gains made by the leadership of the programme, who see the office as their birthright from where they must derive maximum pecuniary gains for doing nothing.
Boyloaf, who did not name the politicians involved in the alleged plot, said  that the major stakeholders who surrendered arms under the amnesty programme, were satisfied with the efforts so far made by Gen. Boroh to reintegrate and empower the delegates and would not allow the plan to succeed.
Boyloaf said, "We are satisfied that Boroh is working closely with the main actors to bring about the needed peace and reintegration in the Niger Delta. We hereby warn against any attempt by politicians to turn the programme into a centre for political gains."