A group under the aegis of Niger Delta Renaissance Movement (NDRM) has observed that the recent statement made by Senator representing Kaduna Central Senatorial District, Shehu Sani describing President Muhammadu Buhari's attempt to embark on oil exploration in the North  as  an exercise in futility and waste of government funds, has vindicated earlier statement made by Delta State Peoples Democratic Party (PDP) chieftain, Chief Sunny Onuesoke.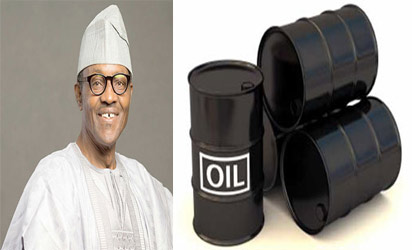 The President of NDRM, Dr Thompson Ebisine who made the observation while addressing a group of journalists in Yenogoa, Bayelsa State said Onuesoke made a similar call a few months ago but no one took him serious because he is from the Niger Delta Region, adding that the PDP chieftain had been vindicated when a Northern personality in person of Shehu Sanni made similar call on Monday, February 8, when members of Kaduna State Students' Union paid him a courtesy visit in his Kaduna office.
Arguing along the same line with Sanni and Onuesoke, the group said it is amazing that when countries like America are selling their reserves and diversifying into other sources of energy generation, it is now Nigeria is exploring for more oil in the North.
The group called on the Federal Government to diversify into mechanical agriculture and other sources of revenue generation, stressing that Nigeria could not be an advocate of climate change and at the same time invest on oil exploration instead of renewable drive for sustainable energy like solar.
"This oil exploration issue started from late General Sani Abacha regime, and many years after his death, no oil is found in the northern region," the group affirmed.