Abuja – Hotels, malls, parks, beauty and recreational centers in the Federal Capital Territory (FCT) have witnessed intensified preparations for customers and fun seekers as Valentine celebrations approaches.
Operators of such relaxation outfits who spoke, in Abuja on Friday, expressed optimism of high patronage during the occasion.
They said that the current unpleasant economic reality in the country might not have much telling effects on the high patronage being expected.
Mr Shola Adeyemo, Public Relations Manager, Transcorp Hilton Hotels, said that the hotel had lined special events, beginning from the eve of the Valentine's Day to make the event groovy.
"In the spirit of the season, we have packaged a special subsidised banquette for couples to spend time together,'' he said.
He said that the hotel would hold valentine's party for all its customers and fun-seekers on Feb.14 at moderate charge.
According to him, Nigerian ace comedian, Julius Agwu, will also be holding a special comedy show entitled, "Life as I see it'' on val. day.
Adeyemo assured that adequate security had been put in place in and around the hotel during the season to ensure safety of lives.
"We have always worked together with relevant public security authorities in addition to our internal security arrangements.
"Anyone coming to the Transcorp Hilton Hotels should be rest assured of his or her security," he assured.
In the same vein, at Freshland Hotels Ltd, Karu, the Manager, Mr Sampson Usen, said that the hotel was putting together some special package for its customers during the period.
"There will be special life bands, DJ, while local musicians will sing in local and foreign songs and dances, to entertain our customers.
"We have also created VIP sections for couples, to foster intimacy. "
"In the area of security, arrangements have been made with police and soldiers. We have to man the whole environment to deter intruders and illegal conduct in the premises.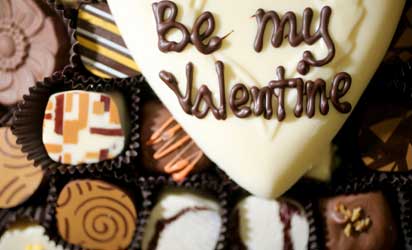 "Special sections have also been created that will show all manner of love films and works of arts for interested customers,'' Usen said.
Also, Favour Johnson, a hair stylist, told the agency that besides festive periods like Christmas and Easter, valentine was another season that she got high patronage.
"During valentine period, I always make a lot of money and this year is not an exception.
"Most times I even close as late as 12 midnight because of so many customers.
"I usually go to some of my customers' houses to make their hair; while some come here.
"Because of the increased patronage and rush, I charge extra for such services.
"In the mood of the season, some of my customers come with their male partners who choose the style they want for valentine," she explained.
Mrs Vivian Akachukwu, who sells vegetables and salads at the Wuse Market, said that patronage toward valentine was quite impressive as the day draws near.
Also speaking Mr Daniel Ezeh, who sells wines, cards and other gift items at Utako Market, however said that ''so far, patronage has been a little bit low, last year was better''.
"I think this is because of the current economic challenges facing everyone,'' he said.
Also gathered that Silverbird Galleria, was also preparing for a "valentine fair" on valentine eve to boost the social event.