By Ben Agande
Members of the Board of Trustees of the People's Democratic Party have vowed that they would do everything possible to ensure that Senator Ali Amodu Sheriff is not retained as the national Chairman of the party because of what they say is the "huge luggage that he carries".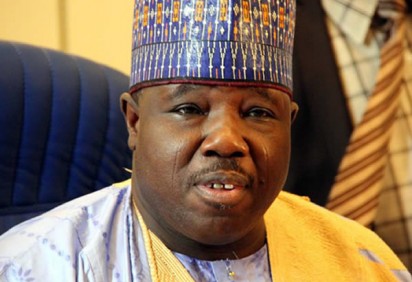 In an interview with Vanguard in Abuja Friday, a member of the board said Senator Modu Sheriff was foisted on the party by state governors who used their influence and resources to push him down the throat of most members of the party.
The BOT member who did not want his name in print because he was authorized to speak on the matter said at a time that the party was struggling with crisis in multifarious fronts, the choice of Senator Sheriff "can certainly not fly".
According to the member, "it is the belief of most of us founding members of the party that the choice of Senator Sheriff at this moment is most inappropriate. Whether we like or not, there is this widely held belief that the role he played in the death of the leader of the Boko Haram sect, Yusuf exacerbated the crisis. We cannot claim to be repositioning our party and at the same time be doing things that would inflame the passion of Nigerians" he said.
It would be recalled that Senator Modu Sheriff was picked by National Caucus of PDP which is made up of governors elected under the party's platform, members of the National Working committee, NWC and the party leadership of the National Assembly.
His election has however sharply divided the party into two broad camps with the state governors leading one camp while members of the party's board of trustees leading the other.
According to the member of the BOT who spoke with Saturday Vanguard, the choice of Sheriff was a great mistake that the party would live to regret if it is not reversed.
"How can somebody who is barely two years in the party and who has all along been in opposition come and lead the party at this time that we are trying to heal our wound? Our governors forced him on the party and we have to ensure that good reason prevails at the end of the day" he said.
Meanwhile Vanguard gathered that before his emergence as chairman of the PDP, the governors were able to extract a promise from Senator Sherrif that he would serve in the position for only two months and would not recontest during the party's forth coming convention.
In order to calm frayed nerves as a result of his emergence as chairman of the PDP, it was gathered that Senator Sheriff has began reaching out to members of the party's BOT who are opposed to his emergence.