Dear Bunmi,
My boyfriend of over a year was so unreliable that I called off the relationship. It was after we split up that I heard the rumour that most of his exes complained of being infected by him. I was so scared that I went for a medical check-up and the doctor told me I had herpes.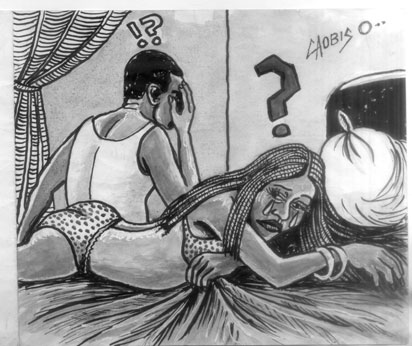 He gave me some medicine and antibacterial cream but I was too embarrassed to ask him any questions because I don't even know what herpes is all about! Will it go away after my treatment?
Gbemi, By e-mail, Dear Gbemi,
Herpes is a virus like the one that can cause cold sores. It's contracted by having sex with someone who has the problem, or even by having oral sex with someone who has cold sores. There are often no obvious symptoms, so you did very well to have a check-up.
The real problem is the fact that herpes is contagious; sometimes you don't even have any symptoms. And the virus is with you for life once you've contracted it. So you need to get your partner to always use a condom during sex unless he already has the condition. All that said, herpes is easily treatable. If you do get the symptoms, your doctor can give you tablets or creams and the outbreaks will get milder as you get older.