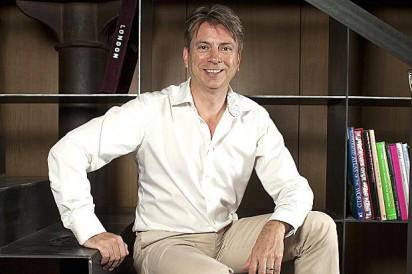 Michael Moszynski
Michael Moszynski, the CEO of London Advertising, has clarified that he donated his $30,000 watch to Ben Bruce Foundation, not to Senator Ben Murray Bruce as erroneously reported in some media.
Moszynski made the donation during the presentation of the book titled "A Common Sense Revolution" by Senator Bruce in Lagos to celebrate his 60th birthday.
In an email to Vanguard, the seasoned advertiser, made the clarification following media reports that he donated the watch to Bruce.
"I actually donated the watch to Ben Murray Bruce's Foundation which helps children who have been raped from an early age.
"When I heard about this, I was moved to tears. I also was moved by Ben's lack of ostentation as his own watch cost $108 yet tells the time adequately well".
"As one of the key messages in Ben's book is 'by example shalt thou lead' I wanted to do something to encourage other people to follow suit".
"Don't get me wrong. I am very grateful to Mike Adenuga for giving me the watch and I am proud of my role in helping Glo become a Nigerian brand that Nigerians can feel proud of but my need of that watch is less than the need of the girls that Ben's Foundation helps. I would therefore request that you cover the full story to clarify both my motivations and the end beneficiary from this act".
"Nigeria is a country that has many challenges but if those who love it are willing to help it change, then, it will achieve its full potentials."
Ben Bruce Foundation helps to finance less-privileged children in the society. The foundation also empowers their parents while rehabilitating rape survivors.