As the build up to the 2016 Summer Olympic Games in Rio, Brazil gathers momentum, Hotsports Nigeria Ltd., have finalised plans to storm the global sports fiesta in a big way with an exclusive coverage of the major events that will involve Team Nigeria's participation at the Games.
The Chief Executive Officer of Hotsports, Taye Ige stated in an interview in Lagos that the newly acquired studio facilities and ultra-modern equipment by Hotsports will enhance quality coverage of the Games with its production crew firmly on ground at various venues where events will be staged in Rio.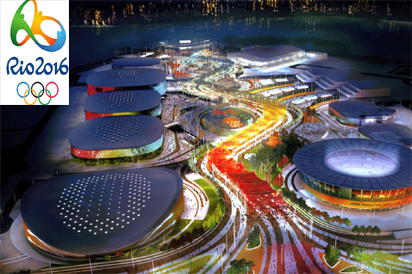 "Let me state categorically that Hotsports will be live in Rio. Our production crew will be in Brazil for daily highlights of events of the Games, especially beaming a searchlight on the Team Nigeria camp from an exclusive angle. This will form the basis of special television and radio programmes that will preview and run through the duration of the Olympics," Ige said.
It would be recalled that Hotports over the years has developed competence in producing television programmes of countdown and daily highlights of big sports events like the France '98 World Cup Summit, Korea-Japan 2002 Special, Germany 2006 Guinness Action Diary, South Africa 2010 Super Eagles Peak Moments and a host of other special tournament programmes.
In the last Olympic Games in London, Hotsports produced a special countdown television series titled: Highway To London 2012.