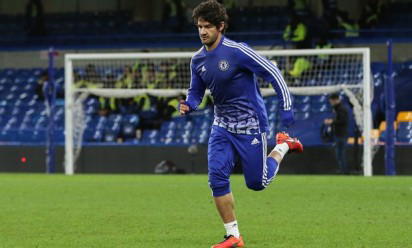 Pato
Chelsea manager, Guus Hiddink has suggested that there could be an opportunity for Brazilian star, Alexandre Pato, who arrived on loan from Corinthians last month, to make his Chelsea debut, particularly as Hiddink is contemplating giving Diego Costa a rest with one eye on the second leg of our Champions League tie against PSG, which takes place next Wednesday.
'Pato is eager and there is healthy competition among the strikers with Diego as number one, it's a very good atmosphere,' said the Dutchman. 'The others have stepped up and I'm happy with the progress of Bertrand Traore.
'He's not ready for 90 minutes but he's ready to play part of the game. That's why I said in his situation the best thing was to have him on loan, so he could get used to the club and the club could make a proper judgement on his performances.
'We have to be careful with some players that they're not going over the top with their physical load.'
John Terry, who is still recovering from a hamstring injury, has started running again and could return in time for Saturday's home game against Stoke City but Hiddink is unsure how long the winger Pedro will be out. He injured a hamstring in the 2-1 win at Southampton on Saturday.