By Michael Eboh
The Federal Government, yesterday, said that private sector fund would be used to repair the countries' refineries and manage it to the state of profitability.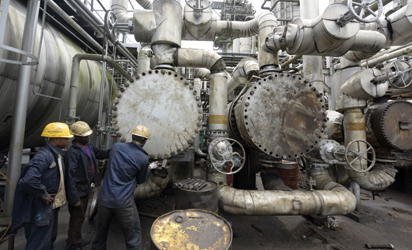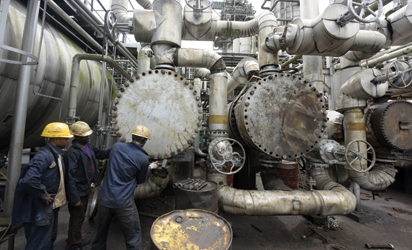 Minister of State for Petroleum Resources, Mr. Ibe Kachikwu, who disclosed this when the German Vice Minister for Economic Affairs and Energy Mr. Uwe Beckmeyer paid him a courtesy visit in Abuja, also noted that efforts are ongoing to significantly increase the production of Liquefied Natural Gas (LNG) as it plans to increase its supply of the product to Germany and other European countries, following the interest of Germany and other countries in Nigeria's LNG.
Kachikwu added that of recent, the Federal Government has started well-targeted repairs and Turn-Around Maintenance (TAM) of some of the refineries, adding that funding would be sourced from the private sector.
He said, "We are cranking up to begin to do well targeted repairs and turn around maintenance of some of the refineries. Ultimately, we are trying to do it with private capital because we have to begin to steer a lot in the oil sector away from so much government participation and control.
"We are using private capital to repair it and help us to manage it and ultimately, when that is working in efficient state, we decide whether or not we need to go to the whole idea of privatising the refineries which is the decision the president has to take."
He said the visit of the German delegation was to explore areas that the country's cooperation with Nigeria can be expanded, especially in the area of engineering.
Kachikwu noted that Nigeria's emphasis was also to fast-track the development of the Nigeria Liquefied Natural Gas's (NLNG) Train 7, so as boost production and increase the supply of gas to Germany and other country, in the light of the tightness in the LNG market.
In his own remark, Mr. Beckmeyer, who is also a member of the Germany parliament, disclosed that the talks centred on improving on the trade relationship between Nigeria and Germany and also in encouraging more LNG export from Nigeria to Germany, as well as to other European countries.
According to him there are lots of interest and increasing demand of LNG in Europe, especially as as they seek to reduce emissions.