By Emma Ujah, Abuja Bureau Chief
Determined to save the Central Bank of Nigeria, CBN, from the current flood of criticisms over its handling of the foreign exchange administration, the Governor, Mr. Godwin Emefiele, has reshuffled some of the Directors of the apex bank.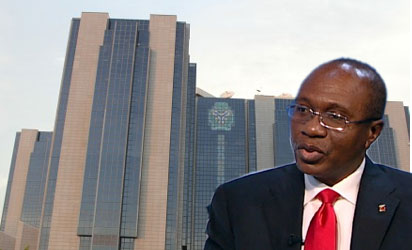 It was learnt that the Director of Corporate Communications, Alh. Ibrahim Muazu, has been moved to the Strategy Management Department (SMD), leaving his Department vacant as no replacement has been named, as at yesterday.
Dr. Alvan Ikoku is the new Director for the Trade & Exchange Department, TED. That department is said to be very critical to the management of the foreign exchange market and requires someone the governor could trust.
Mr. Edward Adamu was appointed the new Director of Human Resources, Olasukanmi Gbadamosi, Director of the Legal Department; Chizoba Mojekwu, Capacity Development Department and oversee the International Training Institute (ITI) Learning Centre.
It was learnt that some members of the CBN top management have lived in apprehension following last week's declaration by President Muhammadu Buhari, that there were responsible for the crisis in the forex market, as according to him, they opened Bureaux De Change which they use as conduit for round-tripping.
Round tripping is the practice of obtaining forex from the CBN under false pretex only to go and sell same at the parallel (black) market mainly through the BDCs.
However, the president is yet to move against those responsible for the abuse of their positions.
A CBN source said yesterday, that it was not possible for the directors to join issues with the president but that the information available to him may not necessarily involve all top management staff of the CBN.