Ahead of the 2017 Africa Cup of Nations (AFCON) qualifier between the Super Eagles of Nigeria and the Pharaohs of Egypt, Minister of Youth and Sports, Barr. Solomon Dalung has faulted the decision by the Nigeria Football Federation (NFF) to sack Coach Sunday Oliseh's Personal Assistant, Tijani Babangida.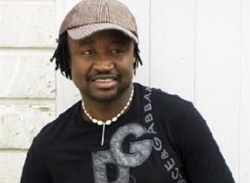 Dalung told Sports Vanguard that the development was an unnecessary ego fight that could spell doom to the team's preparations for the crucial fixture slated to take place on March 25, at the Ahmadu Bello Stadium, Kaduna.
Recall that the NFF had last week announced the sacking of Babangida  in line with the recommendations of its technical committee, as an aftermath of Oliseh's controversial YouTube rant.
The federation had in reaction to the saga wanted to sack Oliseh but was restrained by the Minister.
Dalung was not happy that  despite his efforts to end the crisis between the NFF and the embattled Oliseh, the federation allegedly went ahead to sack Babangida.
He further stated that even as the decision may affect the team, the ministry would try as much as it can to heal all the wounds that the incident could create when the team arrives for the Egypt challenge.
"Our problem in this country is that we have too much pride, sometimes we go out of our way to massage our egos, and there is a whole distinction between national interest and personal pride. I see the NFF's reaction as trying to assert self pride. That decision too is not in the interest of our national team especially as we seek that bond to beat Egypt. Football is a national asset and every stakeholder should see it in that way, against the background of personal feelings or interest. Leadership is all about taking decisions and sacrifices for the interest of all especially in the area of sports.
"The sack might however have minimum effect on the psychology of the technical crew and coaches because we are still working hard to ensure that we bridge whatever gap that decision might have brought to the team", Dalung stated.