Dr Oluwayomi David Atte was at one time Commissioner for Education and also Sole Administrator of the State Water Corporation in the old Kwara State. The former lecturer and Takete Ide, Kogi State born community development expert in this interview speaks on the ongoing transition process in the state.Excerpts:
By Kingsley Fanwo
Considering the impasse over the last governorship election, why did you accept to serve in the transition committee?
A Transition Committee has the serious objective of preparing the ground for a smooth take off of a new administration. We have a State which has been so mismanaged by previous administrations that one can describe Kogi as a "failed State".    Any new and serious minded administration needs to do a fundamental appraisal of where we are and introduce radical and fundamental policy, administrative and developmental programmes to get the State going on a fresh course. Remember, you cannot continue to do the same thing and expect a different result. With the foregoing, it will be irresponsible of me to refuse to contribute my considerable experience and competences to that process irrespective of political considerations. It is the right and noble thing to do.
The same government that couldn't pay wages to their workers is reported to have spent about two billion naira (N2b) in the last elections to try and get re-elected. People who understand that God will hold them accountable for their actions cannot do that. Whatever the Governor – Elect plans to do to ease the pains of the people and advance their wellbeing has my full support. This the second reason for accepting to serve in the Transition Committee.
 As an Okun man, why are you taking this position when your kinsman, Hon. James Faleke is struggling to claim his mandate at the Election Tribunal?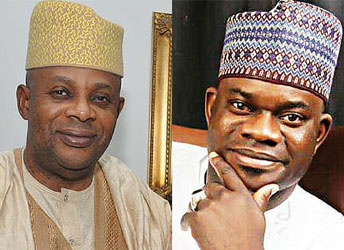 Hon. James Falake. The Honourable Member of the House of Representatives, representing a constituency in Lagos State came into the consciousness of Kogi people when Prince Abubakar Audu selected him as his running mate for the last gubernatorial elections. Until then, he was practically unknown in Kogi State.
I can also testify that he was completely unknown in all the struggles for a better Okun in the last 30 years. He creditably contributed his God – given talents to developing Lagos State and I believe Lagos State owes him a debt of gratitude for this. So at the time he was selected by Prince Abubakar as running mate in Kogi State, he was a registered voter in Lagos State and was legally and validly representing a Lagos State constituency in the House of Representatives. At the very time of his selection as running mate in Kogi State, was he actually eligible to be so selected? That is for the law to decide but for me the fact that he was Okun born is not enough to assure me to put the future of the people in his hands.
I do not mean he cannot represent Okun. What I am saying is that having not been involved, knowing little of the situation in Kogi State over the last 25 years and having been selected by late Prince Abubakar without any consultation with Okun, he did not represent the soul of Okun struggle and aspirations since state creation.
On a final note, what is your message to the people of Kogi State?
Power belongs to God. Prince Abubakar, by the work he had done, should, by human standards and permutations be Governor – Elect today. Death prevented it. Alh. Yahaya Bello, who thought he had lost the position he worked for had it delivered to him. It reminds me of the second part of Daniel 4: 32 which says: "..the Most High rules in the kingdom of men and give power to whom He wills" . The second example is from one Adonijah who did everything to become King of Israel but Solomon, his younger brother got the seat instead. That man Adonijah said in 1 Kings 2:15: "The kingdom was mine, and all Israel set their minds on me to rule, but the kingdom changed and became my brother's, for it was his from the Lord". I cannot argue with this and I urge Hon. Faleke to pause, think and pray. What belongs to him will not elude him but what God has not given him will not be His, whatever the struggle.
For me, while I concede the right to Hon. James Faleke to pursue "his case", which is NOT "our case", support for Adoza Yahaya Bello, based on the foregoing submissions, is in keeping with my God given character.
Subscribe for latest Videos