By Sam Eyoboka
THE National Christian Elders Forum, NCEF, has suggested a seven-point approach to end insurgency in the country.
In a statement by the General Secretary, Rev. Bosun Emmanuel, the Forum said Boko Haram had stepped up its attacks outside its homeland since an 8,700-strong Multi-National Joint Task Force to fight the militant group was created in March, arguing that rather than diminish, the cycle of violence and destruction had escalated.
The Forum commiserated with the government, the people of northern Nigeria, and in particular the  victims and families.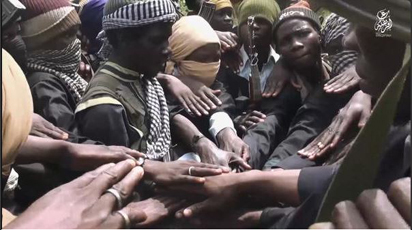 While recommending the seven point approach, the group said: "The traditional, political, religious, academic, and commercial leadership of northern Nigeria are under obligation to ensure that religious intolerance, which has become the bane of the North, is eradicated. Lasting peace can only exist in an environment where justice, equality, and fairness reign. Northern Nigeria has to imbibe the spirit and the letter of Section 38 (1) of the 1999 Constitution that guarantees freedom of religious belief. The current crisis between the Nigerian Army and the Shiites occurred as a result of religious tension. Before now, Muslims in the North have consistently waged destructive attacks on Christians and we pray that this current violence will not deteriorate into another Islamic insurgency.
*The   National Christian Elders Forum appeals for calm so that the present security challenges do not degenerate into a Sunni versus Shiite conflict in Nigeria. We are fully aware that contention between these two groups contributed in no small measure to the terrible escalation of the Syrian crisis. Every effort should be made to ensure that (Shiite) Iran does not enter into this conflict under its global contention with (Sunni) Saudi Arabia. These nations have a habit of exporting their conflicts into foreign lands which then becomes the battleground.
*The National Christian Elders Forum is calling on President Muhammadu Buhari not to drag Nigeria into the Saudi Arabia led Muslim/Arab coalition against ISIS. Nigeria is neither an Islamic nor an Arab nation. The President promised Nigerians before his election that he is now a democrat and has no intention of imposing Sharia or any form of religious domination on the nation. If Nigeria should participate in the Saudi Arabia led coalition, it would be a negation of all that the President promised before his election. Such a denial would be a terrible betrayal of the trust that Nigerians from all over the country reposed in President Buhari."