The effect of Erectile Dysfunction, ED, can better be imagined. Intimate relationship between man and wife is very personal and private. But when a man has ED, it usually affects and changes his relationship with himself and his partner(s). The man may be embarrassed and even feel guilty, making it difficult to talk about this issue.ED has a direct impact on how it affects a man's life and marriage. Studies have shown that ED is involved in one in five failed marriages.  A common issue among couples dealing with ED starts with failures of sexual advances.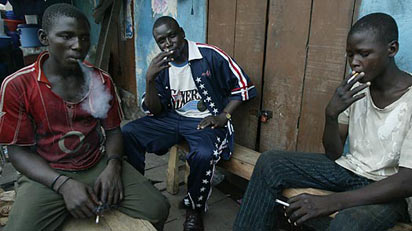 This can have an effect on issues of trust, intimacy, and closeness. The man withdraws emotionally and physically because of fear of failure. The partner starts to believe that the man is losing interest in her, thereby impacting self-esteem and feelings of attractiveness.  
Good Health Weekly spoke to Dr. Narasimhan Subramanian, a senior Consultant Urologist at the Indraprastha Apollo Hospitals, Delhi in India.  Narasimhan with 35 years of experience in medicine is an expert in Endourology, Laparoscopy, Robotics and Holmium Laser. He explains what constitutes ED and the root causes and effects of alcohol and smoking on the condition. Excerpts:
By Chioma Obinna
WHAT is Erectile Dysfunction?   It is the inability to achieve and maintain a normal erection adequate for penetration. A delay in achieving erection or inability to maintain erection will also imply erectile dysfunction.  Immediate and extreme symptoms: These include complete loss of erection and often acute psychological distress and gradual loss of desire for sexual activity.
Relationship to diabetes, HBP, etc: Erectile Dysfunction may occur under various circumstances ranging from spinal injuries, neurological and psychological dysfunctions and often without any identifiable cause. However, it's far more frequently seen in diabetics and to some extent in those with cardio vascular diseases, hypertension and peripheral vascular disease. The effect on the nerves and consequently on the blood vessels leading to poor blood flow seems to be the primary reason.
Traditional cure: In Africa, plants and herbs have served as a dependable and ever ready source of medicines for the treatment of chronic erectile dysfunction among the underclass people, and there have been claims of potency of these alternative medicines. This really pitches the traditional method against orthodox treatment of the disease. To what extent would you support the use of alternative treatment for erectile dysfunction?
Various plant products and herbal medications have often been reported to produce good results. However there are no controlled studies comparing those with established allopathic medicines or with placebo. Root cause: Inadequate flow of blood or derangement of mechanisms which trap the blood in the specified area of the penis.
Advice to ED patients:  People suffering from ED should carry out assessment of blood sugar, cardio vascular assessma senior consultant urologist at the Indraprastha Apollo Hospitals, Delhi in India.ent, measurement of hormones like testosterone and prolactin. A psychological evaluation will often benefit those who suffer from performance anxiety. Depression is often seen as an accompanying factor of erectile dysfunction in many people. A detailed evaluation of one's medication is also important. Smoking and excessive drinking are both known to have significant adverse impact on erectile dysfunction.
Alcohol is a depressant, and using it heavily can dampen mood, decrease sexual desire, and make it difficult for a man to achieve erections or reach orgasm while under the influence. In fact, overdoing it on booze is a common cause of erectile dysfunction.
Moderate drinking
According to the U.S. Centers for Disease Control and Prevention, CDC, moderate drinking is no more than two drinks a day for men (and one drink a day for women). The liver can only break down the amount of alcohol in about one standard-size drink an hour, so regularly drinking more than that means that toxins from alcohol can build up in your body and affect your organs, including those involved in sex.
For men, heavy drinking can lead to temporary erectile dysfunction. Researchers have found that too much alcohol affects both your brain and your penis.  This is because pre-sex drinking decreases blood flow to the nether region, reduces the intensity of your orgasm, and can dampen your level of excitement.  Also, Long-term erectile dysfunction has been linked to chronic heavy use of alcohol. In fact, studies show that men who are dependent on alcohol have a 60 to 70 percent chance of suffering from sexual problems. The most common of these are erectile dysfunction, premature ejaculation and loss of sexual desire.
Subscribe for latest Videos