By Gbenga Olarinoye
Bye Election
Bye election in Ife Central following the death of Hon. Samson Makinde after six months in office is expected to determine the shape of events politically in the state in 2016. Ife has not been a good hunting ground for the ruling All Progressives Congress, APC, and the town produced the two opposition members in the House of Assembly in the last general assembly polls.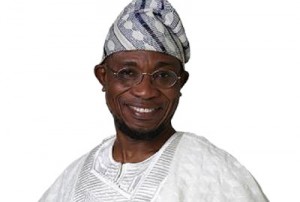 It will be recalled that the  loss of a rerun election held in 2003 to fill the vacant seat of Ife Central in the assembly after the death of Mr. Odunayo Olagbaju, marked the steady decline of the then ruling Alliance for Democracy, AD, before the party later surrendered power to the PDP. Therefore, intense political fireworks is expected to characterise the rerun poll that may come up before Osun the first quarter of 2016.
Local Government Elections
Governor Rauf Aregbesola may this year conduct elections into the 30 Local Government Areas, LGAs and Local Council Development Areas, LCDAs, including Ife-East Area Council, Modakeke. If this is done, it will be the first time the Aregbesola administration would conduct election into the council areas since he came into office in November 2010.
Massive Agricultural Production
Owing to glut in crude oil globally leading to shortfall in revenue to the government, Osun State Government has signed $50 million Agriculture Investment with the United States of American (USA) Firm for the provision of modern agricultural Technological Services as an alternative to the dwindling allocation from the federation account.
The signing of the partnership with US JIL Firm Limited which took place in Osogbo, Osun State Capital was aimed at giving fresh impetus to its agricultural sector revolution drive in the state. The MoU covered the development and infrastructure upgrade of a breeding, fattening and processing of beef cattle ranch and the establishment of agricultural equipment leasing and hire centres to be managed by JIL Farm Limited.
Speaking shortly after the signing of the agreement, Ogeni Rauf Aregbesola, Osun State Governor expressed appreciation to the investors for their interest in the state. He assured them that no contribution will be spared in ensuring that the venture comes out a success that will become a benchmark for the nation.
The aim is to boost agricultural production in the state by engaging the youths in the state to reduce unemployment and boost Internally Generated Revenue.
Taxes
The state may witness payment of all forms of taxes as never experienced since the creation of the state. It is through this means among others that the state could be able to complete some of the on-going projects and continue with its  programmes.