By Amaka Abayomi & Tare Youdeowei
As activities in the country kick off in 2016, concerned educationists are optimistic that Nigerians will begin to demand for the promised change, especially in the education sector, after having waited with baited breath for seven months to give the Buhari administration time to settle down.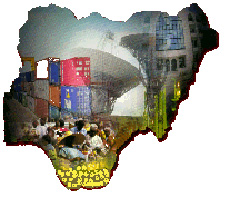 Budget: The year 2015 ended with the passage of the N6.08 trillion 2016 budget presented by President Muhammadu Buhari, of which N369.6 billion allotted to the education sector for recurrent expenditure, which educationist say the reduction would help curb corruption.
On recurrent allocations to sectors, Education received the highest – N369bn; followed by Health, N296bn; Defence, N294bn; Ministry of Interior, N245bn while the merged ministries of Power, Works and Housing received N433bn.
Reacting to the reduction in the amount allocated to the sector, the National Coordinator, Education Rights Campaign, Mr. Hassan Soweto, said though it is improper to comment since the budget is incomplete, he called on government to improve on the capital expenditure to ensure that the budget makes meaningful impact on the sector.
Meaningful impact
For Dr. Ambrose Uchenunu, a Lecturer with the University of Benin, "If the reduction would cut back corruption, then chances are that the sector would be fine, particularly with Treasury Single Account, TSA, which has helped checkmate corruption.
In agreement is Mr. Agbarakwe Godwin, a retired Director of Education who said "the cut is fine as a bogus budget might end up in people's pockets. It is better we reduce it to achieve something as budgets isn't about the size but it's efficiency."
In disagreement is Dr. Shinaayomi Akintolure of the Department of Science and Technical Education, Faculty of Education, Lagos State University, who said "the reduction tells us that the people we have in government do not care about education in this country. The general budget is a budget of deficit, and by and large, it tells us the problems we are going to have this year
"The reduction is not a step in the right direction because it is as if we are retrogressing. Right now, all we can do is appeal to members of the private sector, business associations, conglomerates and multinationals, to see how they can help support public education."
Fees higher than minimum wage: For the National
Coordinator, Education Rights Campaign (ERC), Mr. Hassan Soweto, 2016 will be a year that Nigerians will begin to ask for the promised change.
He said "for seven months, Nigerians waited with baited breath to give the Buhari government time to settle down. Although the development will not be uniformed but definitely people, particularly students and workers in the education sector, would want to begin to see the promised transformation in the area of funding and all of that.
"For instance, students would want a categorical position from the President on the issue of astronomically high fees in public tertiary institutions as students pay as high as N150,000 in public universities? We want to know why should fees be higher than the minimum wage?
Working class families
"ERC's position is, as an immediate step, government should implement a drastic reduction of all fees to a level affordable by working class families. We make this demand because we know and are convinced that Nigeria's resources, if democratically and judiciously managed on the basis of a socialist economic plan, can ensure the provision of a free and quality public education at all levels.
"But if government fails to reduce fees, then what exactly is the change all about? This is very crucial because any so-called increment in budgetary allocation to education that is not immediately manifested in the lowering of fees and other financial burden being borne by students and working class parents is simply a ruse."
500,000 teachers: The ERC boss expressed
optimism that the 500,000 unemployed graduates who would be absorbed as teachers, as promised by President Buhari, would help improve teaching outcomes.
Soweto said "we would be putting forward the demand this new year that the promised 500,000 teachers be properly trained, fully employed on the basis of the minimum wage and other legitimate entitlements and that they have trade union rights.
"This is because we don't want the employment to be modeled after the temporary slave labour schemes established in some states like Osun (OYES), Oyo (YES-O) where youths, including graduates, were employed to cut grass for a poverty wage of N10,000.
"Moreso, the expected impact on the quality of teaching and education would not happen if these teachers are not properly paid and motivated to do their job diligently."
Better infrastructure: Expectant that the Buhari administration would improve on infrastructural development in the tertiary institutions, the ERC boss said "apart from TETFUND, there wasn't any spending from the 2015 budget on any project in any higher institution.
"In 2013, ASUU won an agreement with the Federal Government for the annual release of tranches of money (about N200bn annually) as intervention fund to begin to tackle the infrastructural deficit in the varsities. But aside the first 2013 tranche which was released, nothing has been heard of that again.
"This is something we hope the Buhari government to do as these are some of the areas stakeholders in the education sector will be looking to see what difference, if any, the new government can really make. And once there is any disappointment, then we should expect mass protests, demonstrations, boycotts and strikes to resume."
Teachers training
A teacher with the Federal Government College, Port Harcourt, Mr. Torniye Lezigha, and Akintolure of LASU both agree that teachers training should be top priority so as to improve teaching and learning.
They said "Teachers at all levels should be sent for research, in-service training, conferences and workshops to improve and equip themselves. They should not be stagnant because the same thing they learnt in 1932 is what they are teaching today."
Subscribe for latest Videos