By Marie-Therese Nanlong
Jos—The Correspondents' Chapel of the Nigeria Union of Journalists, NUJ in Plateau state has urged the State Governor, Simon Lalong to resist the subtle attempt to censor the practice of journalism in the state.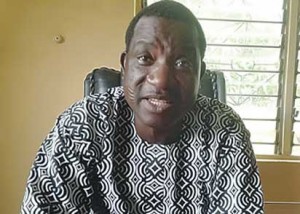 The Chapel called on the Governor to revisit the composition of his media team and reposition it to effectively coordinate media activities in the state as the present members of the team seem so busy with other activities other than giving the needed attention to their duties.
In a statement by its Chairman, Yusufu Idegu, the Chapel also lamented the inability to access the Director of Press, Emmanuel Nanle, as he has not been picking his calls when needed to seek clarifications on news items relating to the government.
The duo reminded Governor Lalong of one his campaign promises where he said, "We shall be committed to operating within the ambits of the law and social services delivery by, among other things, appointing the best hands in positions of authority that would play significant role in sharpening, articulating and implementing strategic government policies for sustainable development."