By Moses Nosike
The fact that Small and Medium Enterprises have not made the desired impact on the Nigerian economy in spite of all the efforts and support of the succeeding administrations and government calls for concern. SMEs in Nigeria need a new chapter in 2016 from Buhari's administration to operate optimally and also boot economic growth because its role in the development of any economy cannot be over emphasized.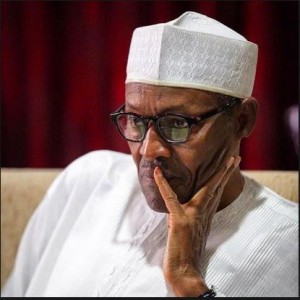 Evidence has shown that SMEs play pivotal roles in developed nations like Asian countries which have lifted millions of people out of poverty and at the same time, created millions of new middle-class consumers. SMEs are responsible for driving innovation and competition in many economies.
President Buhari should consider a new chapter for SMEs in Nigeria in the on-going wind of CHANGE and reforms in the Nigerian economy.
The N220 billion development fund and subsequent ones made available by government to boost SMEs operations in the country could not achieve desired results because of other militating factors apart from fund. In fact, some of them can source for funds to operate but they needed favourable government policies that would promote smooth running of their operations. For instance, majority of the operators complained lack of access to those funds government provided but till date I'm not sure if anything was done to address those difficulties.
Therefore, the procedure for payment must be transparent and accountable and if possible let beneficiaries be published so that efforts of the government will not be in vain, so that funds released through government agencies will not develop wings, thereby defeating the purpose.
More importantly, releasing more billions for the operation may still not achieve any result until the present administration is ready to address the issue of multiple taxation which is ripping off SMEs profits. Past administrations didn't look into this area and that was why the credit scheme did not do much on SMEs operation. Those who had access of the credit spent bulk of it on multiple taxation.
Power supply:
Every sector of the Nigerian economy is looking up to President Buhari's regime for improved power supply. Years of epileptic power supply have forced many SMEs operation into extinction while others that provided employment to Nigerian youths roaming around the streets today had left our business environment for neighbouring African countries like Ghana, South Africa etc. because there was no enough power supply to run business. Business operators spend millions of Naira to provide power for their operation and still pay millions monthly on NEPA Bills. So, cost of production/operation in Nigeria is so high that many operators have down-sized labour force to remain in business.
Unfortunately, this is increasing the fear of insecurity in the land with thousands of graduates turning out of our higher institutions seeking employment.
Developed countries where SMEs are thriving never joked with power supply because it is the livee wire of industries that boost economic development. Can the Minister of Power, Babatunde Fashola change the bad omen that has existed in Nigeria's electricity system? It's time to CHANGE and emulate countries that are succeeding.
Infrastructure:
Infrastructural development aids SMEs to grow in any country. Where there are no infrastructure on ground or they are obsolete and business operators have to provide it for themselves, it is difficult to make it. For instance, SMEs provide themselves pipe borne water in most cases.
In addition, there are no good road network system in the country that promotes economic activities. Roads linking to the country's major Sea Port, Apapa, Lagos is a nightmare, even roads to some of our international airports are not different. What about obtaining credits from banks is difficult for SMEs because of the stringent conditions surrounding it in many banks.
Education:
For SMEs to compete favourably, there is need for educational empowerment which could help industry operators to read budgets, research and forecast when necessary to avoid shooting themselves on the foot business-wise. Education is a key factor to industrialisation, the earlier we go for it, the better for SMEs in Nigeria.
However, if our efforts toward economic growth and development will not be in vain, we must consider the vital, salutary role and contribution which Small and Medium Enterprises play in developed and developing countries in line with the on-going reforms by the present government of Nigeria, which primarily aimed at creating wealth, reducing poverty, generating employment, re-orientating values, and stimulating real economic growth.