Witches have expressed support for the ongoing anti-corruption campaign by President Muhammadu Buhari.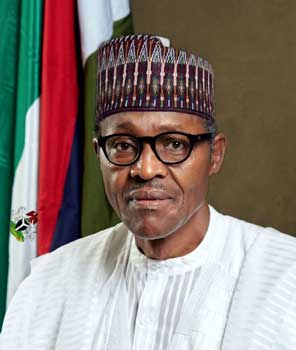 Declaring the support in Lagos, spokesperson for White Witches Association of Nigeria, WHIWTAN, Dr Okhue Iboi, said decision to back Buhari's anti-corruption crusade was taken at the end of an emergency meeting of the association that took place at Ofosu, Edo State.
"As stakeholders in the project called Nigeria, we can't fold our arms and pretend that all is well with our nation. It will not only amount to act of unpatriotism if we decide to look the other way while others are speaking out on way forward for Nigeria," Ibori stated.
"Following our worries over Nigeria, the general assembly of witches decided to hold this meeting. In attendance were witches from all the 36 states of Nigeria including Katsina, the home state of Buhari. It was at the end of this meeting that the unanimous decision was taken that we should support Buhari to fight corruption. There was no dissenting voice – we also took other decisions on some national issues affecting the country."
Calling on Buhari to be resolute, the spokesperson said the President should not be afraid to step on toes in his avowed determination to sanitise the country.
"These looters are even lucky that it was Buhari that was going after them to expose and punish them. On our own, we had decided to wage spiritual war against  them, and our own punishment would have been harsher. But but since Buhari has decided to take up the challenge, we have decided to support him. Buhari should not be afraid. I want to assure him that no human force can overcome him.
We have one or two piece of advice that we want to give him if he can send emissaries to us or invite us to Aso Rock. Contrary to the wrong impression by some people, white witches are not evil people. We liberate people from evil people. We are messengers of God, and for over 20 years now, we have been speaking regularly in the media on some national issues," he said.
Speaking on the fate of Rivers State Governor Nyesom Wike regarding election rerun which the court has ordered, Iboi urged Wike to pray very well as he may not return to the Government House.
"The ball is in Wike's court. If he wants to remain as governor of Rivers State, he should pray very well otherwise the wind of change currently sweeping across the country will blow him away. But if he does all the needful, he will retain his seat," he said.
On the crisis rocking All Progressives Congress, APC over Saraki's leadership of the Senate, Iboi said APC may break into splinter groups.
Urging the National Leader of APC, Asiwaju Bola Ahmed Tinubu, and Buhari to continue to work together for the benefit of Nigerians, the spokesperson said:
"The partnership between Buhari and Tinubu is divinely ordained, but let it be known to the two of them that some people even within APC are not happy with the union between the two men. They want the two of them to clash. Some saboteurs who I will call enemies of Nigeria are desperate to separate them, but they will fail in their ungodly mission."
Speaking on why former President Goodluck Jonathan lost 2015 election, Iboi said one of the factors was that Jonathan disobeyed witches.
Subscribe for latest Videos