By Jonah Nwokpoku
A SURVEY conducted by Nigeria's online job portal, Jobberman.com in conjunction with the Nigerian Bureau of Statistics, NBS has shown that employers within Lagos pay the least starting salary when compared to what other employers offer outside the State.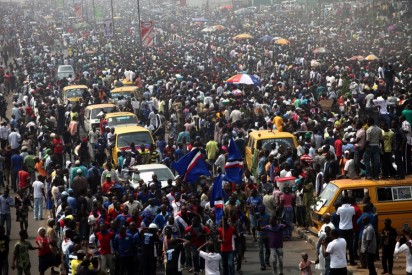 The report which was released recently provided a holistic overview of online recruitment activities of companies and job applicants over a five month period, that is, from May to September 2015. It looked at which industries posted more jobs; what sectors employ more and which industries pay the highest salaries, including the trends to look out for in 2016.
According to the report, the average salary offered by Lagos employers stood at N78, 538 compared to N139, 818 offered by employers outside the State. This shows that the mean starting salary outside Lagos is significantly higher.
However, the report noted that while "On the surface of it, this may appear surprising given the status of Lagos as a commercial centre; it is also almost certainly a result of the small sample size and possible sample bias."
It further pointed out that, "Of the vacancies with salary information listed outside Lagos, 31 per cent were categorised as Consulting, which commanded the highest average salary out of all the job categories at N212, 397 compared to the overall average of N98, 294. Consulting is also the job category for which the most salaries are listed as 22 per cent of the salary information listed refers to consulting."
The survey also showed that in the period under review, job applications increased by over 50 per cent between May and September, 2015, with about 34 per cent jump between July and August.
This was a clear reflection of the employment crisis bedevilling the nation as the survey further pointed out that "the significant gap between the number of vacancies that were available each month, and the number of job applications that were received meant that there was an overall average of 53 applications per one job vacancy.
The report further revealed that Trade and Services posited as the biggest employers of labour over the period with 68 per cent of vacancies. The sector, it added, also received 45 per cent of all the job applications."
According to the report, "The number of job applications more than doubled from 64, 886 in May to 136, 899 in September with Trade and Services, Consulting and ICT/Telecommunications receiving 44 per cent, 13 per cent and 9 per cent of the job applications respectively."