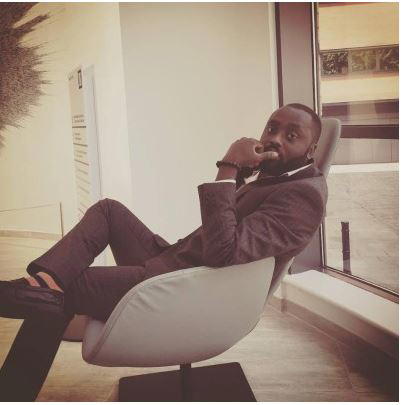 Seun Babajide
The Chief Executive Officer (CEO), SnapHubr, Oluwaseun Babajide has launched SnapHubr.com, a commercial photography portal, where visitors- photographers and other consumers can buy, as well as sell finest African Photography stocks.
Babajide in a statement said SnapHubr.com is a novel market place for finest African photography stocks, stating that the continent remains a hub of rich and diverse cultures that no colonial civilization in the world over has been able to erode.
Explaining the model behind SnapHubr.com, the young entrepreneur said: "The unique African cultural practices are always manifested in daily personal lives and communal functions like weddings, initiation ceremonies, funerals, and traditional dances?
"We at SnapHubr.com have observed that there has never been a common pool for our cultural heritage as captured and preserved through photography. As a result of which, most Africans and friends of Africa from diverse backgrounds have never had a way of directly accessing our pictures, even at a fee.
"With SnapHubr.com, prayers have finally been answered, and consumers' thirst is finally being quenched, thanks to snaphubr.com – an online platform where African images can be uploaded for sale. At last, lovers of photography have a golden opportunity to showcase their photographic skills and meet other enthusiasts in one marketplace. The other blessing here is that there will be no geographical limitations, for your skills will be marketed beyond all the regional and national boundaries within Africa."
He added that "All uploaded images are watermarked for security purposes, to safeguard against fraudulent activities and enhance fairness. Each photo can be sold to an unlimited number of buyers, so that both professional photographers and part-timers (hobby) have a lifetime opportunity to earn a recurring royalty from their photos, and hopefully secure steady employment for the long term or on a part-time basis.
"Buyers can access their purchased high-resolution photos anytime afterwards through their SnapHubr.com accounts. They can leave reviews and ratings for the photos they buy to help photographers deliver better quality to their customers.
"And to make it even better, SnapHubr.com will follow up the entire payment process! All you need to do is to register for a free account on SnapHubr.com, upload your pictures, and keep an eye on your earnings through a personalized dashboard on your page. With images going at just 99 cents to various stock photo buyers, gross payments to respective photographers are made on a monthly basis, via PayPal or Bank Transfer."