By Anayo Okoli
UMUAHIA—Senator Mao Ohuabunwa of Abia North senatorial zone, who was last week, removed by the Appeal Court sitting in Owerri, Imo State, has described his removal as temporary and "a mere distraction which will set the zone back during the defence of the federal budget."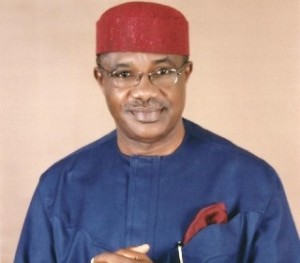 According to Ohuabunwa, the nullification of his election by the Court of Appeal had left the people of Abia North without a voice for them in the 2016 budget debate.
Ohuabunwa, who spoke in Umuahia, denied that he refused to vacate his seat after the judgment, point- ing out that as a law abiding citizen, he vacated his office after the judgment.
According to him, after the judgment, he only went to the Senate to hand over his notes as a member of the Senate Committee on Works.
"I am a law abiding member of the society and I do not want to wait till the senate is notified, I therefore, on my own decided to stop going to the senate plenary for obvious reasons," Ohuabunwa explained.
The senator disagreed with the decision of the Court of Appeal. He said that former Governor Orji Kalu only quarrelled with the outcome of election in Isuikwuato and Umunneochi "but the Appeal Court in their wisdom decided to cancel the entire election" and even gave Kalu what he never asked for.
Recounting his achievement so far, Ohuabunwa said that since he went o the senate, that he has sponsored five bills on cancer, transitional bill, national development agency bill, agric loan bill and internship bill for medical doctors.