By Providence Obuh
THE Nigeria Export Promotion Council, NEPC, has called for removal of regulations that are hindering the growth of non-oil exports.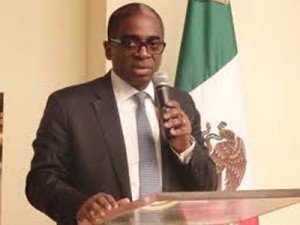 Executive Director/CEO, NEPC, Mr. Olusegun Awolowo, who made the call during the presentation of certificates to the second batch of 'Zero to Export' project in Lagos, stated that non -oil export is not growing due to government regulations.
Represented by a director, NEPC, Mr. Olajide Ibrahim, he said that the impediments to non-oil exports have to be removed to improve export because exporters are losing business as a result of not well considered regulation especially foreign exchange regulation.
To this end, he said that the exporters need pre-shipment incentives to getting their products to the global market, stressing that small businesses in the export business must be encouraged by incentives to be competitive at the global arena.
"There is what we call the export development fund which is more like an incentive which we are trying to develop to assist small businesses to make them stand in the export market because without that kind of support, it will be very difficult for them to export their goods couple with the fact that the cost of doing business in Nigeria is very high and other infrastructural challenge will not allow their product to be competitive enough."
He disclosed that the Council has built the capacity of about 41 indigenous exporters in the country with required skills and knowledge for exporting their products to the international markets with a view to putting an end to the rejection of Nigerian exports to the European Union (EU) and other parts of the world.
"The only thing they need now is support to go into export, they have form a cooperative and have been given some amount that they will use to start the export business.
"The only thing now is to provide the necessary logistic support that will help them actualise their dreams.
For NEPC we will continue to provide capacity building in terms of quality for our export.
If necessary procedures are followed, our exporter will not fall into any problem in export," he said.
Explaining, he said that this is the second batch of trainees, stating, "we had the first batch some months ago and because of the interest shown by participants and other people, we decided to enlarge the number to get more exporters on board," he said.
On Zero to export initiative, he explained that it is all about bringing people to the rudimentary aspect of exportation and exporters that do not have any knowledge about export to a pedestal and height where they have all the knowledge required in accessing the export market, it is also targeted to train and establish in the first phase; 100 participants in various area of export; agro-commodity, solid minerals and manufacturing.