By Dapo Akinrefon
Leader of the House of Representatives, Mr Femi Gbajabiamila has said that the National Assembly is not aware of the fuel subsidy removal and the hike in electricity tariff, noting that the Federal Government is yet to communicate its decision to the Assembly.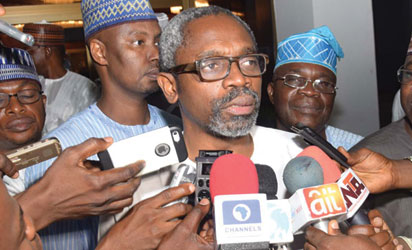 Giving a report of activities of the House of Reps in the 8th Assembly from June to December, Gbajabiamila said subsidy removal and electricity hike ''is just being speculated''.
The lawmaker said ''well, all I have heard is pronouncement as far as the electricity tariff is concerned. As you know, a lot of the distributors and players in that industry do not have the tariff reflect their operation cost. While the government does not want anyone to lose money or doing business at a loss, it is paramount we take the interest of the masses into consideration.''
He, however, noted that if the federal government must remove subsidy or hike electricity tariff, it must be done through legislation.
On the issue of fuel subsidy, he said ''I think the same thing goes. The government, I am not aware, has communicated its position to the National Assembly. If you ask me what the position of the National Assembly is, that is going to be a debate that we are going to have because people have different opinion.''
Commending the House in the last six months, Gbajabiamila ''I will say that the House has done well. If you are assessing the House within the six months, of course, the House has done well but we cannot assess the House within six months of a four year tenure. As far as six months is concerned, I think the House has lived up to its bidding and its expectations.''