By Demola Akinyemi
ILORIN—FORMER Vice President of Nigeria Labour Congress, NLC, and General Secretary, National Union of Garment and Textile Workers of Nigeria, NUTGTWN, Comrade Issa Aremu, has described the death of his wife, Hamdalat, as a tough one for him saying that he never believed he would bury his wife.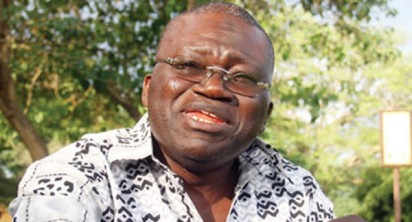 Aremu's wife died last Tuesday in Lagos after a brief illness.
The labour leader who spoke at the Fidau, weekend, fighting back tears thanked Nigerians, including the Emir of Ilorin, Alhaji Ibrahim Sulu- Gambari, for standing by him, described his late wife as "very dutiful and loving wife".
According to him,"It is a big vacuum to me. It is a tough one for me. I never knew I would bury my wife. I have always believed that she would be the one to bury me. I also planned to celebrate her birthday in a special way".
The Imam Imale of Ilorin, Alhaji Abdullahi AbdulHameed, at the fidau reminded Muslim faithful to remain steadfast and committed to the display of exemplary characters and good deeds that would earn them great rewards from Almighty Allah.
The Cleric said the day of reckoning was real and inevitable, adding that every mortal should prepare for death as it was inevitable.