Governor Abdulfatah Ahmed of Kwara State has said that his administration will continue to pay the N18,000 minimum wage inspite of the drop in revenue earnings.
Ahmed gave the assurance at the inauguration of an auditorium at the Michael Imoudu National Institute of Labour Studies, Ilorin.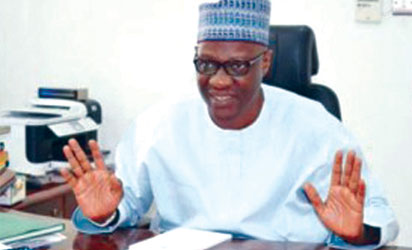 "The state government is committed to the security and welfare of its workforce despite the current controversy about the proposed downward review of the minimum wage to workers in Nigeria.
"I am happy to announce that the state government is still committed to the continued payment of the minimum wage as it is notwithstanding the dwindling monthly allocations from the Federation Account,'' Ahmed said.
The state government, he said, was also set to introduce the Contributory Pension Scheme in order to check post retirement pension challenges.
He said it was becoming increasingly impossible to sustain the present pension model where the state government was solely responsible for workers' pension.
The governor described the Contributory Pension Scheme as result-oriented and affordable, saying it would be easy for beneficiaries to invest and get interest on their deposits.
"It is therefore necessary and in fact beneficial to adopt the more sustainable model of contributory pension in Kwara State,'' he said.
The governor, who urged workers in the state to embrace the contributory pension model, said it would be beneficial to them and assist government in the judicious management of scarce resources.
The Director-General of the institute, Dr John Olarewaju, said the institution had been playing critical role in capacity development of the country's labour force through various educational programmes.