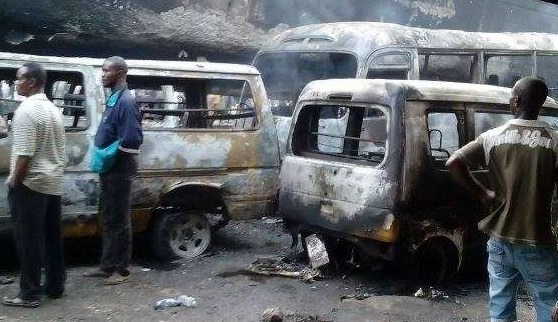 Just three months after a container fell off Ojuelegba Bridge in Lagos State killing three people, there's been another incident at Ojuelegba Bridge albeit with no life lost.
the accident involving a tanker fully loaded with petrol occurred at about 3am on Saturday morning which led to an explosion.
Four buses parked under the bridge were completely burnt while some houses along the canal were substantially affected.
The situation caused huge traffic jams along the Ojuelegba/Western Avenue axis causing diversion of vehicles by the Lagos State Traffic Management Authority (LASTMA) and men of the Nigeria police.
The fire was however put out with no casualty recorded.