Gombe—Governor Ibrahim Dankwambo of Gombe State yesterday also presented a budget proposal of N76.5 billion to the state House of Assembly for approval against N88.9 billion budgeted for 2015.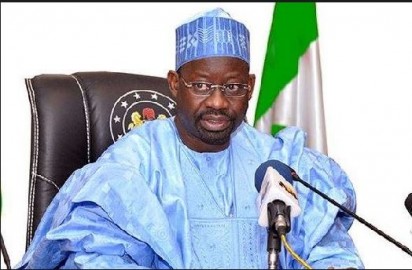 The budget, tagged "Budget of Consistency and Transformation", was made up of N42.5 billion Recurrent Expenditure and N34.4 billion for Capital Projects.
According to him, from the capital expenditure allocation, the economic sector has 60.6 per cent; social sector has 32.7 per cent; the regional development has 0.06 per cent and the General Administration takes 4.4 per cent, while Law and Justice, 2 per cent.
The governor said that the relevant agencies must ensure discipline in the use of resources entrusted to them.
He said the Budget Office and Ministry of Finance would guide the implementation of the budget.
"We are mindful of the challenges of fulfilling the aspiration of Gombe State people.
"In addressing these challenges, we devised sources of raising funds, using the capital market and leveraged funds of longer tenor and fixed cost to finance infrastructure development.
"This made it necessary to review and prioritise our revenue and public expenditure framework as well as practice of public financial and fiscal management.
"We empowered our budget and Debt Management Office at the state level to achieve realistic budgeting system and public debt management strategy," he said.