•The joy of Christmas is in sharing
Senator Joy Emodi's sterling legacy in public service evokes fond memories especially in the nation's education sector. For her efforts she was awarded doctorate degrees by the University of Abuja and the Nnamdi Azikiwe University. Now on a sort of sabbatical from public service following her memorable stint as Special Adviser to the President on National Assembly Matters, Mrs. Emodi has taken to her first love, education with the establishment of the co-educational school in Abuja, The Brickhall School.
Mrs. Emodi, an educationist turned lawyer and politician in this interview on the sidelines of her school's Christmas outreach programme, speaks on the administration's education programmes, the joy of giving during this season, among other things.
By Laide Akinboade-Oriere
What is your reaction to the about N400 billion allocation to the education sector in the administration's budget proposal? 
Considering where we are coming from, it is a good start but still a far cry from what is needed to move the sector forward. So, I think the government has done good because if we get it right with education, then it would open a major channel for the overall development of the nation. So, I commend the government for giving such recognition to the sector, but a lot of funding is still needed.
 Rigorous supervision
I would also call on the committees of the National Assembly to please ensure rigorous supervision to ensure that the funds are put to good use. In this light, the committees should also pay special attention to the National Teachers Institute, NTI because the quality of teachers I see coming out from our schools are still very suspect.
What is your advice to the new administration on education? 
My advice is in one statement: they must declare state of emergency on education. No going back or forward because there is serious rot in our educational system to the extent that some people still study under trees and some under dilapidated buildings. There is no way you can roll out well rounded students from such schools and the teachers are poorly motivated especially in public schools.
A state of emergency setting up standards that must be met by private schools, because some of them operate without any curriculum, they establish schools to get money. And some schools don't even update their curriculum!
What informed your visit to the less privileged homes? 
Donating to the less privileged is in line with the spirit of the season and we have to show gratitude to God. We discovered that there are less privileged ones in our midst and for one reason or the other they might not be able to have anything to eat especially the orphans. So the school management decided to visit some orphanages and offer them things that would make their Christmas a memorable day.
And today we did Christmas concert and exhibited some of the art works of the students. And we had a carnival for both adults and children for everybody to be happy. Christmas period is a time everybody look forward to.
By giving out to the less privileged, it would also improve the perception of the children to life, it would help them to give and they will learn that there is joy in giving and also learn that there is grace in giving. Even more, they would also learn that they must learn to share, that is one of the policies of the school.
It is something we have been doing and we even visited some Internally Displaced Persons IDP camps. In our classes we teach them not to be selfish, that life is not only about you but also imparting positively on the lives of other people.
Were the parents also involved in this programme? 
Some parents when they heard we were going to the orphanages contributed something, but most of the items were put together by the school.
Traditional values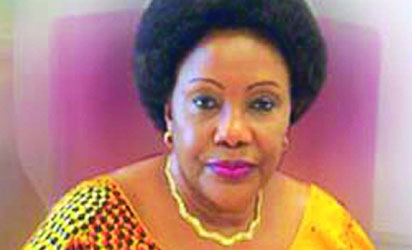 And the children fully participated in the handing over of the items to the less privileged. And this would help the children to know that life is all about humility and also it teaches them about kindness and being humbled.
In this school we resorted to our traditional values for children to know that life is not only about them. You know most schools are now so relaxed and so permissive and some schools treat children like eggs but at the Brickhall, we don't do like that. We use traditional methods involving our traditional values to take care of our children here.
What do you see as the future of private schools in Nigeria? 
Well private schools are doing well but many also see it as a means of making money. Education is not a money making venture, it is a social venture that is changing the lives of the children; bringing up the children for the good of the society. Some private schools cut corners in order to make money, so their curriculum are not strong at all, some are even confused about what they are teaching and some of them employ very low quality teachers.
At the Brickhall we ensure all our early years and nursery teachers, play group, and pre-primaries are all graduates of early child education because they have a psychology of dealing with those children.   But in most cases, most of the private schools operate in an environment not suitable for learning and even teaching.
What do you think the Federal Government should do? 
I believe that the Federal Government should be more serious in inspecting private schools.   You see some of them operating from shanties and  bachas, so there is need for proper supervision of not only the teaching environment but to also ensure that the best is being brought out from our schools.
As a former law maker do you think there is enough legislation to back the supervision?
Well there are policies, they have well articulated policies, the problem is implementation.
How did the vision of Brickhall School start?
Well when I was chairman Senate Committee on Education, I was able to travel the world and see what education and schools in other lands look like. I was also able to pick piece and pieces from all these places and I was able to put them together.
Brickhall School is not as expensive as the service and environment may indicate. I was able to gather experiences as a teacher and as Chairman Senate Committee on Education and I just want to give back to the society. After going round this nation and seen the wrath in our education sector and travelling round the world I was able to know the difference and I prayed to God to give me the opportunity so I decided to do something that would reflect what I saw in all these countries.
One thing I discovered is that we don't place enough attention to education in this country but countries all over the world pay attention to education. It is the system that would train the future leaders and top business men and women and they make up the society. If you don't have very strong education system and train the pupils well, that is why we have lot of crimes in the society and no more moral values and co. but right here in Brickhall School we lay a lot of emphasis on moral values.