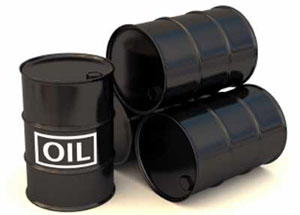 By Michael Eboh
The Minister of State for Petroleum Resources and Group Managing Director of the Nigerian National Petroleum Corporation, NNPC, Mr. Ibe Kachikwu has emphasized the need for oil producing countries to position themselves to ensure they play a strategic role in the Organisation of Petroleum Exporting Countries, OPEC and in the global petroleum industry in general.
Kachikwu, who stated this in Abuja maintained that the volatility in the global oil industry has made it imperative that smaller producer countries in Africa huddle together to be able to find ways and means of encouraging and pushing forward their agenda.
This, according to Kachikwu, is going to be critical in the 2016 timeframe when obviously, the strategic movements and realignments over the issue of oil pricing would be happening.
He said, "The 2015, 2016 timeframe is going to be filled with a lot of action in the oil industry. Actions bordering on restructuring; how we do our business; integrity rebuilding; new dynamics in oil exploration and management.
"This is a very tasking and trying period, but it is also an exciting period for us and I think a lot of countries would be benefitting from some of the processes we are putting in place to make ourselves more efficient producers at the end of the day. I think the greatest challenge for most producers, especially African producers, is to go back to the strategic framework of being the least cost producers in the market.
"The huge price of oil over the years has culminated almost in an acquisitive upward movement of oil cost because it was encouraged by oil prices. And so in era of tumbling oil prices, we need to go back to what used to be our best advantage which is producing as the least cost producer."
He further emphasized the need for African oil producers to meet more often and speak with one voice in issues that affect them especially during this tough period of instability in the global crude oil market.
He said, "I know of the times when APPA was lot more powerful. I think they were probably more powerful when they were eight members than when they became 18 members. That would be because we failed to take advantage of size. We let volume be the speaker and we need to begin to look at that.
"Saudi Arabia does about eight million barrels per day with the potential for nine million barrels. If you add us, Angola, and a few African countries, we would be on the threshold of about five or six million barrels which is not too far away. So collectively, you can actually bring some real serious influence.
"I think APPA needs to meet more often, strategise more often and speak with one voice, needs to stop being self-competitive among themselves, that is trying to compete and of course it would bring down cost and help enhance technology. You don't go to OPEC meetings and get yourselves all depleted into different factions.
"We haven't done that as much we should. If we continue to do that, we are going to see a lot more respect.
"The general consensus is that Africa has always been seen like a non-aligned group. You have two main warring factions or positions at OPEC meetings and Africa is always a middle layer that everybody cuts."