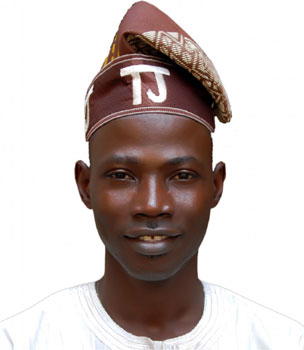 Hon. Tajudeen-Obasa
The lawmaker representing Ojo Federal Constituency in the lower legislative chamber , Hon. Tajudeeen Obasa has described 2016 as a year of greatness for Nigeria, saying "Our collective aspiration towards building a greater nation must be achieved with the unwavering solidarity pledge of all, irrespective of the strata in the society"
Obasa, a first timer in the House of Representatives thanked the immediate past president, Dr Goodluck Jonathan for accepting defeat in a pacifistic manner. If otherwise, the nation may have witnessed a state of topsy-turvy that may be difficult for us to surmount in the year 2015.
In a new year message released by his media aide, Mr Opeyemi Ahmed, the lawmaker urged Nigerians to remain staunch and consistently channel religious moments to the eminence of the nation.
" Prosperity is all about success, greatness means distinction, the success story of Nigeria in 2016 will be immeasurable. The task ahead for the three arms of government Executive, Legislature and Judiciary in building a greater country to be solidly recognized amongst the comity of nations deserve the moral obligations of the citizenry.
In the same vein,the lawmaker drummed support for the security agencies who has been barraging the insurgents in the north-eastern part of the country.
" With continuous prayers from religious leaders, terrorism would surely be defeated. Whilst it has been combated "technically" in 2015, the year 2016 will be a flourishing one for total victory in tackling the ugly menace that has inflicted anguish, agony and longlife pain on thousands of families"
Furthermore, the lawmaker specially called on Nigerians to pray for President Muhammadu Buhari so that the change promised to pay the sum of five thousand naira to the unemployed Nigerian Youth will become a reality in 2016.